Posts may contain affiliate links. As an Amazon Associate, we earn from qualifying purchases and collect a small commission at no cost to you. This helps my blog to keep going. Thank you! For more info, read my disclosure policy.
Updated May, 2021
Featured Photo By Canva
Here are the top 10 beaches in the US, 2021 Travelers Choice by Trip Advisor, and all with a 4.5 or higher rating! Reviews are from actual Trip Advisor visitors. Read some of the review information underneath the photos to see what they enjoyed during their visits. This way you can see what stood out for the people who traveled to these wonderful beaches! Bring lots of sunscreen!
Be sure to check the links below each beach to see how the Coronavirus has affected each resort and what limitations or cancellations have been implemented during the pandemic. Check back often to see if limitations have been lifted, more added or if there are cancellations.
"The waves of the sea help me get back to me. They are soothing to the soul!"
Jill Davis
#1 St. Pete Beach – St. Pete Beach, Florida: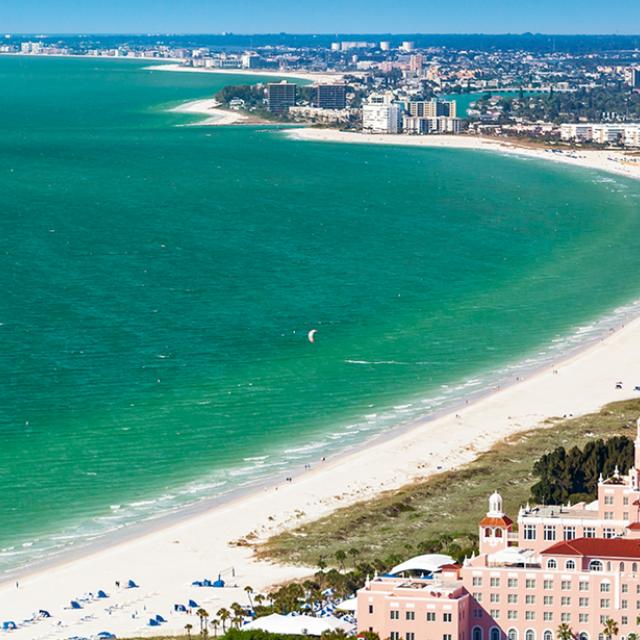 A large, relaxing, clean, sandy beach with greenish water, gentle waves, perfect for swimming. A sandbar to walk through and collect seashells. You can rent cabanas and seadoos. It can be crowded. Parking is hard to find, so download a parking app to help locate parking and save time paying.
Water great for up to 30 ft. out, before going over 4 ft. deep, perfect for kids swimming and playing in the water. Lots of local restaurants and bars, and live entertainment. Huge fish at Rumfish Grill. Fishing, dolphins, jet skiing, bikes, and parasailing, and paddleboarding. Nice breeze to make it bearable. Gorgeous sunsets. For more information go to their link – St. Pete Beach Website
#2 Ka'anapali Beach – Lahaina, Hawaii: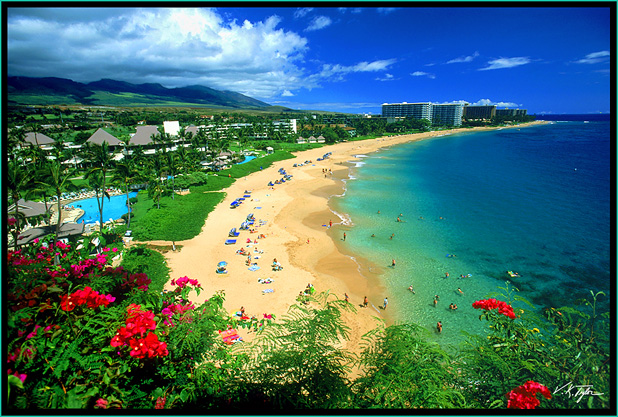 4 miles long beach with a boardwalk, soft sand, coral reefs, and clear water with powerful high waves. The beach can be sandy and rocky in other areas. You can enjoy boogie boarding, snorkeling, golfing, and swimming. Black Rock is at the end of the beach for viewing turtles and colorful fish. Hotels are along the beach, with public parking and restrooms. Whaler's Village has many shops and restaurants. For more information go to their link – Ka'anapali Beach Website
#3 Moonstone Beach – Cambria, California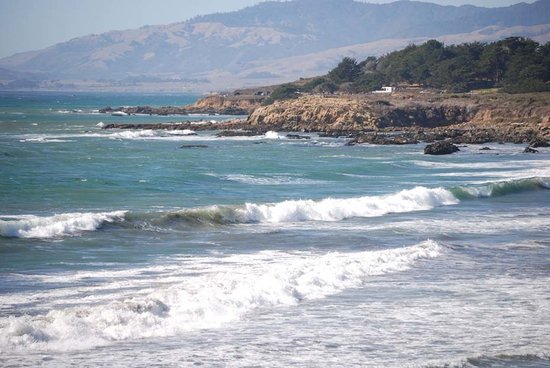 Great beach and is a great place to find moonstones and jade. This is a very scenic and beautiful area to walk, jog and just view the ocean.. the walk goes from Leffingwell Landing south towards Shamel park. Fabulous beach and a fantastic view! Absolutely loved the old wooden boardwalk. We walked the entire length and back. Tons of blooming wildflowers along the way. Birds and squirrels seemed happy. A couple of plant's archways over the boardwalk was cool. The view of the setting sun was fabulous.
Food was good and of decent value for the money. The takeout service was excellent. In restaurant dining, the service was a little slow, maybe due to training. The view is so gorgeous & there are spots for you to leave the trail to sit & relax or take steps down to the beach to sit. Beautiful flowers line the walk as the season allows. Tide pools among the rocks. Along and above the coastline you can see seals and whales. Can get windy, so be prepared. Explore Cambria/Moonstone Beach

#4 Wailea Beach – Wailea, Hawaii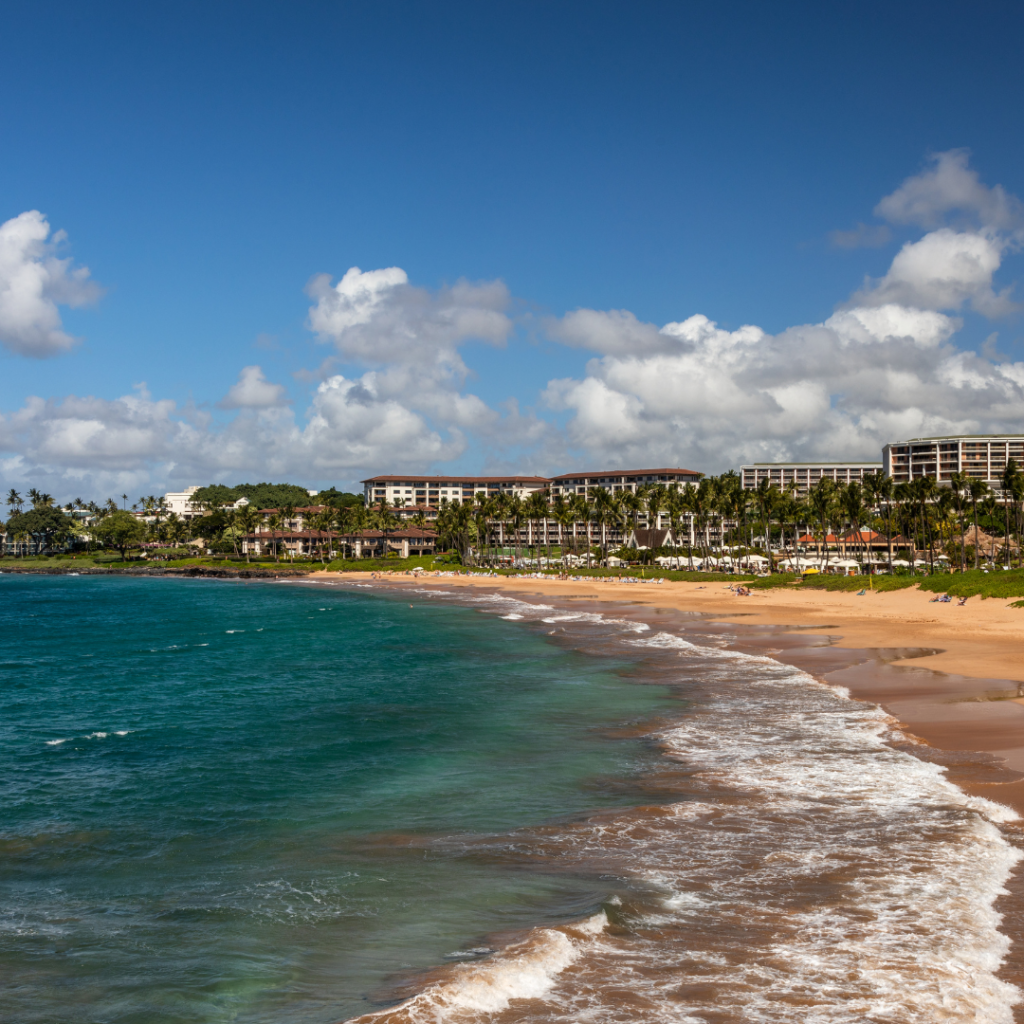 Soft sand beach, the surf is not too rough… good relaxing beach between the Marriott and Four Seasons hotels. This is a County beach so there are no fees and plenty of free parking. Watch for the sign as it is easy to miss the entrance (by design?). If the top parking lot is filled there is plenty of parking below (to the left as you drive in). Crystal clear water, nice sand, and good snorkeling. We got some Tommy Bahama chairs and sat off to the side of all the resort chairs and it was way better. The taco truck that was nearby had some of the best tacos ever.
This beach is directly in front of the Grand Wailea and neighboring properties with easy access by the public walking path. At either end are rocky/coral outcroppings that harbor fish life and turtles. Go early in the morning for best visibility before the wind increases wave action stirring up the sand. The beach is also used by paddle boarders, kayakers, scuba divers, and other water sports enthusiasts, but in March it was never too crowded in the water. Beach chairs are provided by the various hotels. Explore Maui/Wailea Beach
#5 Cannon Beach – Cannon Beach Oregon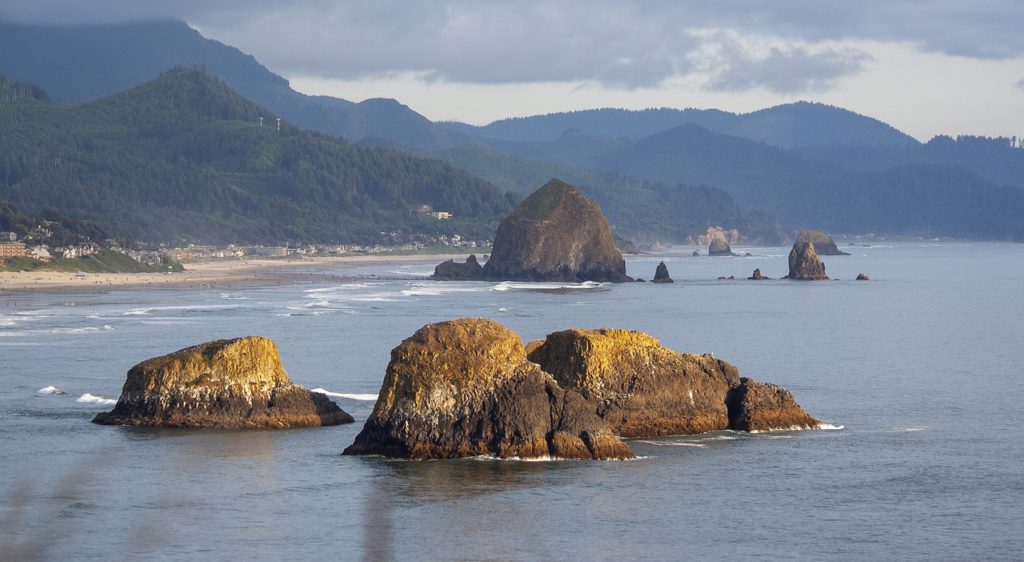 Enjoy walking the sandy beach crowned by Haystack Rock an Oregon icon. You will find natural areas that blend with their charming village by the sea, and enjoy luxurious oceanfront lodging and explore one of the top art towns in America. You can go hiking and observe a variety of wildlife and sea life, including colorful tidepools filled with marine life and rocks encrusted with mussels, snails, and sea stars. Bald Eagles soar in the skies and Brown Pelicans skim the water. Each spring and winter, nearly 20,000 Gray Whales can be seen migrating. A wide variety of seabirds can also be spotted. For more information go to their link – Cannon Beach Website
#6 Napili Beach, Lahaina, Hawaii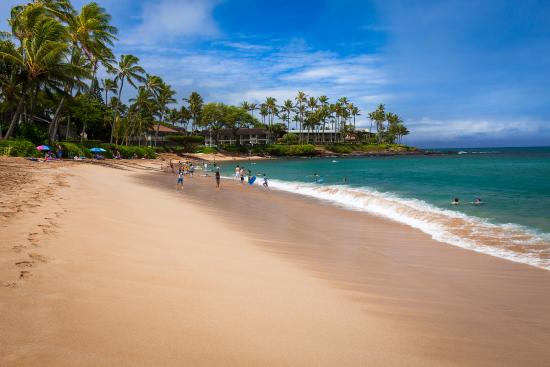 You can enjoy a 3-5 minute walk along the ocean away from the resort, on the sandy crescent beach of Napili Bay. This beach is another favorite place for the guests to snorkel and swim. There two oceanfront swimming pools set in beautifully landscaped tropical grounds or outdoor barbecues and picnic tables. From December through April, you can witness the humpback whales swimming in the distance. Multi-colored coral, tropical fish, and sea turtles are a step away from you in the Bay.
It's like a natural aquarium where you can swim among the fish instead of looking through a window! You can also find tide pools filled with crabs, tropical fish, and other species. It's a great place to enjoy the natural beauty of the sea! For more information go to their link Napili Website.
#7 Ogunquit Beach – Ogunquit, Maine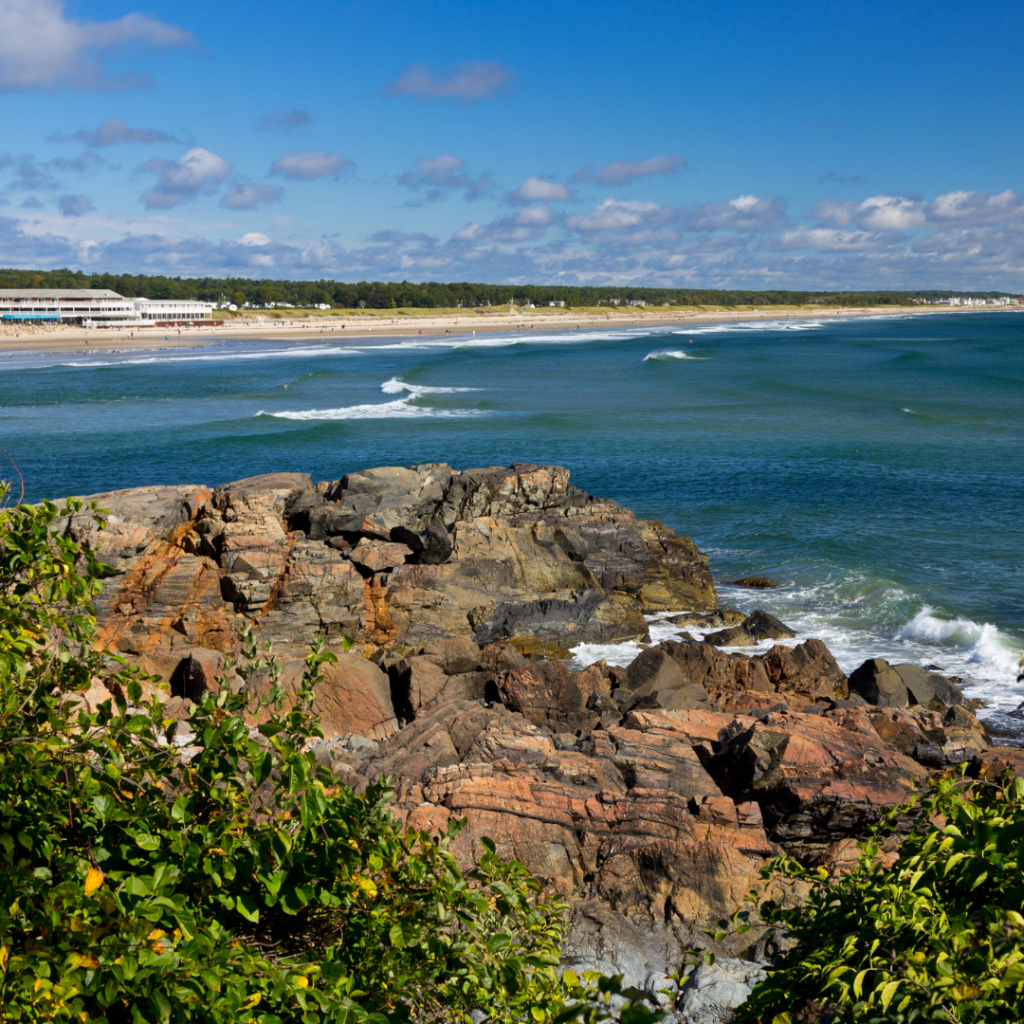 Nice to visit the beach on this warm day in March, no fee to park and lots of walking around at low tide. We had brought our oldest here when she was a toddler and remembered having fun here. Easy access to the beach and not too crowded. The water's still a bit chilly for swimming though. Finally, we went to see this beach in Maine and walked along with it when the tide was high. It's marvelous and beautiful and there were not many people walking there at this season.
The sands were very fine and the beach was clean without many seagrasses nor dead crabs. And here and there we saw some black stones on the beach which were beautiful. A good place to swim in summer and surfing etc. Super fun beach, love to walk here in the morning with my dog and let him run, but beware, currents are very very strong behind the beach at low tide. Not too many places for restroom breaks and you should bring your own water and snacks. If you visit please pick up after yourself. No trash cans on the beach. Explore Ogunquit/ Ogunquit
#8 Wai'anapanapa State Park – Hana, Hawaii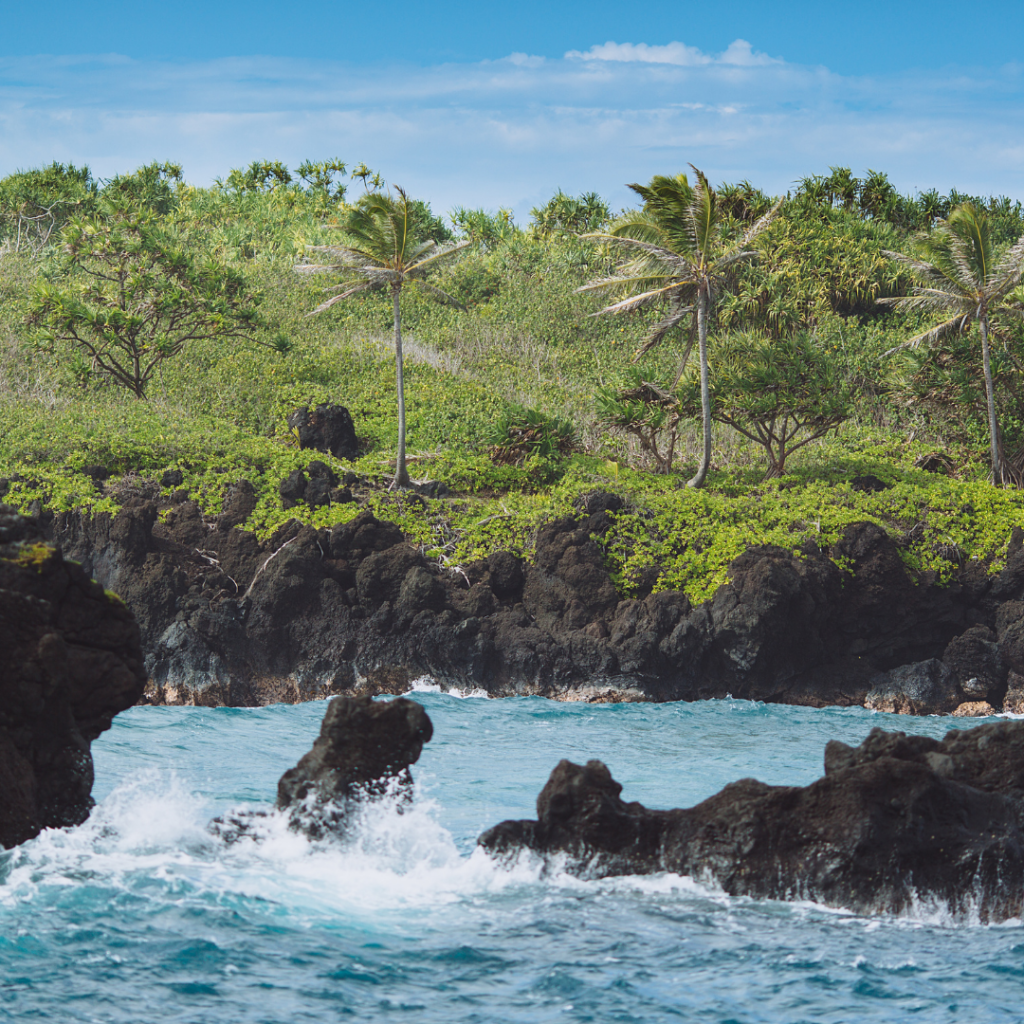 This is a rocky beach. Beautiful rock formations, a cave, and a blowhole surround this amazing beach with black sand. To get here, you have to have all going well. We like the concept of visitor number control but what we did not like is the rigidity and rushing for tourists. If you are confident, swim out from shore to get a lovely view of the bay, and be sure to hike through the lava tube to the small beach next to the black sand beach. Be respectful of the walkways as there are residents living there. There is a freshwater shower by the bathrooms. We would go back.
There is also hiking through lava fields. The only drawback was we had to book a reservation and pay a fee, due to a large number of tourists. This is not a quiet place. I would not take kids here- the surf is too rough and the beach no fun for them. We stayed 30 min. Had to reserve tickets- Cost $25 which I considered my donation to the upkeep. Explore Hana/ Wai'anapanapa State Park
#9 Madeira Beach – Madeira Beach, Florida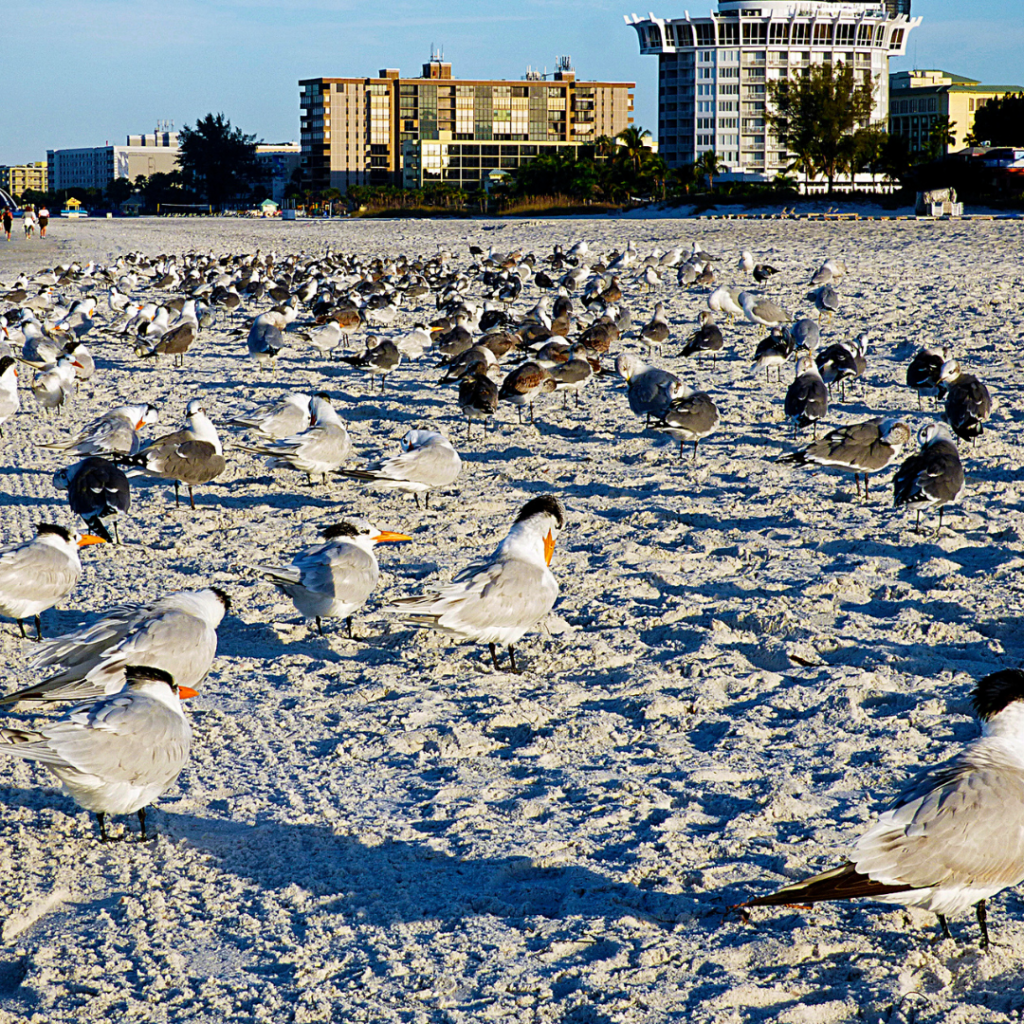 The sand….what a beach SHOULD be! Some of the most beautiful and enjoyable beaches anywhere.
The water is clear and the beaches clean. Access and parking can be a challenge but the effort is worth it.
Plenty of nearby dining/drink establishments all along Gulf Blvd. Love the white sand and warm gulf water. Great for walking and biking. We saw all kinds of birds and manatees! It has plenty of parking and restaurants in the surrounding area. Was able to rent 2 chairs and an umbrella for $25 for the day. Jet ski rentals. You can relax, sit in the sun, shop a little bit, listen to some great music and enjoy some good food at John's Pass, and see the local sights. Gulf sunsets are great! Explore Madeira Beach Florida
#10 Kailua Beach Park – Kailua, Hawaii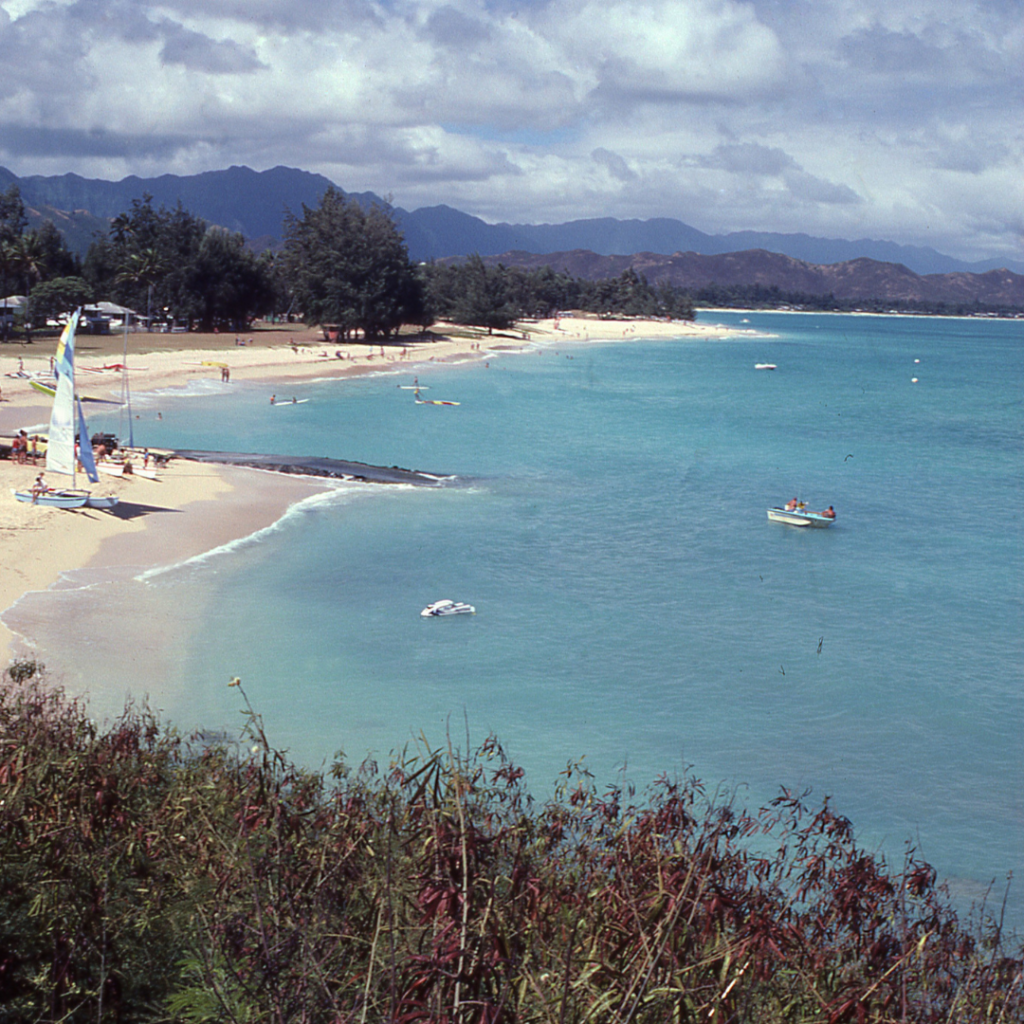 Forget about Waikiki or Lanikai. If you want a great beach park, visit here. It offers shaded grassy areas, picnic tables, kayaking, and snorkeling. More to do than Lanikai, not as commercialized as Waikiki. Lots of shops and restaurants nearby, but nothing directly on the beach. Incredible calm blue/green water. Tons of kite surfing. Saw turtles and incredible walks on the beach. The waters are calm so you can stand-up paddleboard with ease. Parking can be a pain, so allow for that or some walking. For parking, you need to hit the round-about in front of Kalapawai Market, go down Kailua Road. Have restroom facilities and showers. Explore Kailua, Hawaii/Kailua Beach Park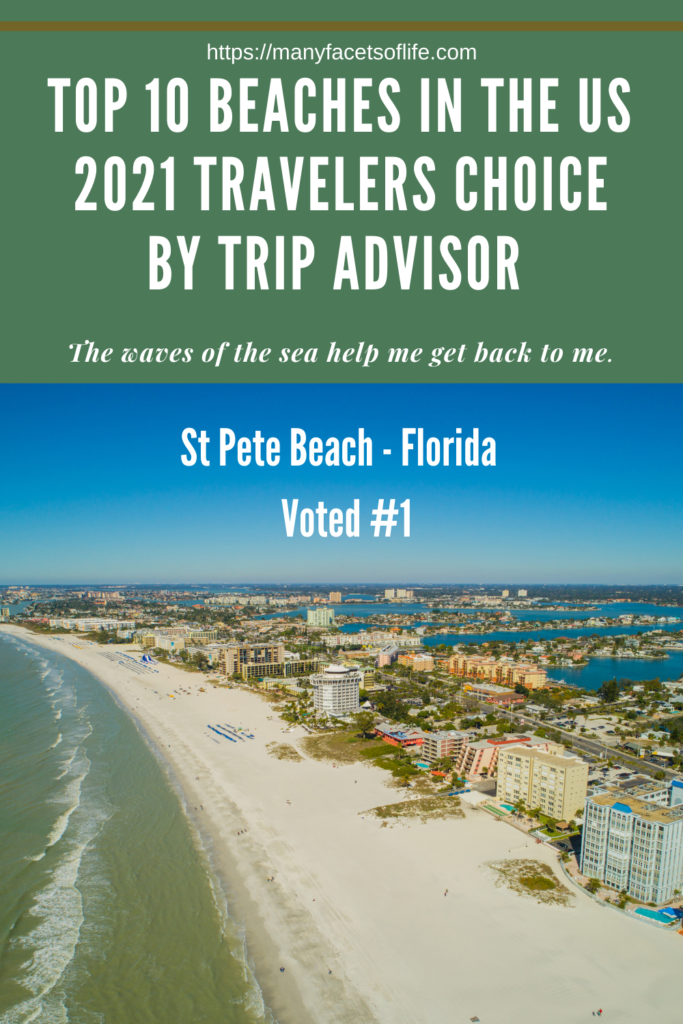 For more details and full reviews go to this link: Trip Advisor Top 10 Beaches In US
If you enjoyed this post, please share it with family and friends and on social media platforms. If you want to leave a comment, please go to the comment section below.
Here is another post you might enjoy – 10 Best Places To Retire In The US In 2021
Subscribe to my YouTube Channel
Visit my NEW podcast Health Becomes Fitness
Join my email list for my free newsletter and other posts on the right sidebar
See you soon, Denise
Here are some great items you can get through Amazon you might need for your next trip to the beach!
Posts may contain affiliate links. As an Amazon Associate, we earn from qualifying purchases and collect a small commission at no cost to you. This helps my blog to keep going. Thank you! For more info, read my disclosure policy.