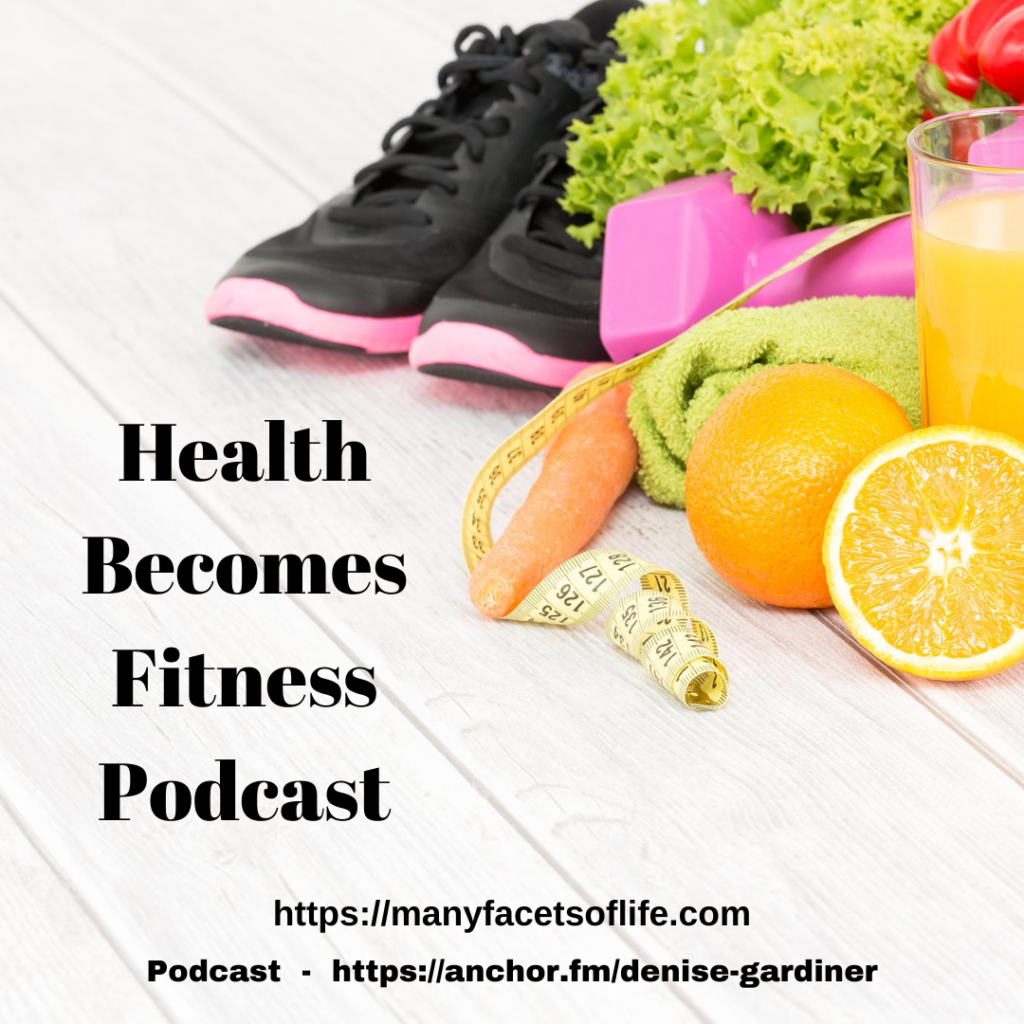 Welcome everyone to my NEW podcast Health Becomes Fitness.
Health Becomes Fitness Intro Episode in the podcast I launched a little over a month ago, and on my podcast, I want to share with the audience how to live a healthy lifestyle with good nutrition and regular exercise. I am an example of how once you change your eating habits and start exercising regularly you can reverse health issues you might have developed over time. You just have to remember what works for one person might be different from what works on another person. The main thing is consistency and making changes.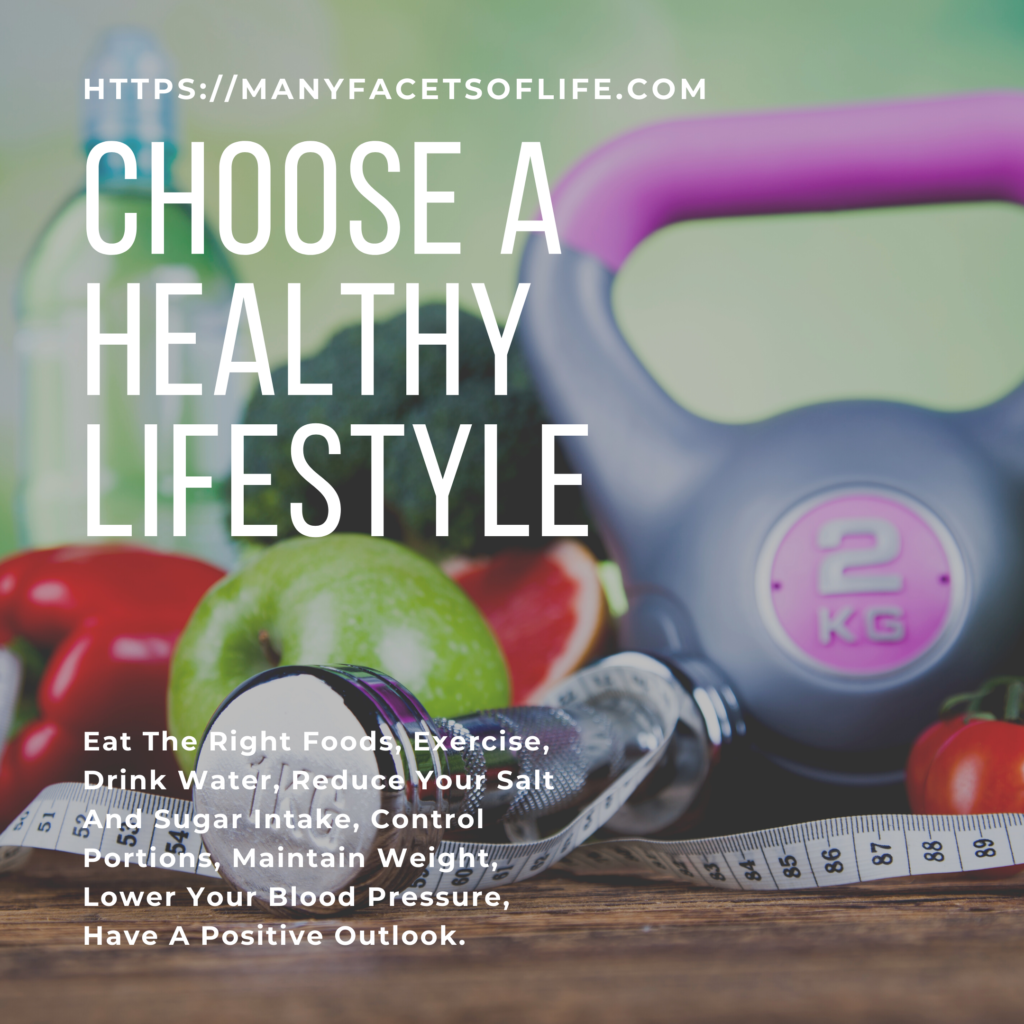 When you are done listening to an episode please rate the podcast using 1 to 5 stars. Submit a brief honest review by following the instructions below:
You can help support my podcast by leaving a 5-star review on Apple Podcast App:
Launch the Apple Podcast app on your iPhone or iPad. 
Tap the Search icon (on the bottom right) of the app and search for "Health Becomes Fitness." 
Tap my podcast album art. On the podcast page, subscribe and scroll down to Ratings & Reviews. 
Tap to rate and write a short review below the ratings.
How to write a review on Podcast Review Using iTunes:
If necessary, enter your iTunes password to log in.
Go to the iTunes page of Health Becomes Fitness Podcast.
Click the Listen on Apple Podcasts.
Click on Open In iTunes, and subscribe.
Click the Ratings & Reviews tab, and write a review and rate the podcast. Thank you!
Go to Episode 1 will go into detail about my blog Many Facets Of Life post Why I Became A Vegetarian In My 60s. If you find this podcast helpful please subscribe or follow me on all the listening platforms on the dashboard.
Go to Episode 2 is another post on Many Facets Of Life, on Exercise For Health And Fitness. Hear what is recommended for a regular exercise regimen for good health. What exercise does for your body. Amount of moderate aerobic and vigorous exercise weekly. Following a regular regimen will help give you more energy. Make a healthy lifestyle and exercising fun and something you look forward to!
Go to Episode 3 is about 2020 health and fitness trends in equipment and creating a home fitness room. Things have changed on how we exercise and workout, so I found some popular trends that you can do at home and including creating a home fitness room. New trends are where you can have hardware and streaming classes combined.
Go to Episode 4 is an interview with Jimmy Clare, founder of CrazyFitnessGuy. He is autistic and will talk about how fitness helps him with his autism. He wants to help people who have different learning abilities and for those that don't. This is a very inspiring story on how exercise and fitness can be a tool on how you explore health and wellness through autistic eyes.
o to Episode 5 is an interview with Patricia Prince on the Benefits of Exercise for Cancer Survivors. I met Patricia on Golden Bloggers Online Community, where we are bloggers and share each other's posts on different social media platforms. Patricia is passionate about running and healthy living. Having survived breast cancer herself, she strives to help other cancer survivors live healthier lives. She believes the path to good health is through eating well and being active.
Go to Episode 6 is an interview with Brenda Garza West on her Keto Diet Journey. She shares thoughts of inspiration, motivation, family, her favorite things, but more recently her Keto journey. Brenda and I met as fellow bloggers a little over a year ago and became fast friends and supporters of each other. Brenda shares how she and her husband were able to get off certain medications and lost weight with Keto. How they feel better and look better. She mentioned she is back to her weight she was at in high school. This became a lifestyle change, not a diet.
Go to Episode 7 is an interview with Alison Angold on What You Can Do For Self-care During Menopause. Last year Alison had a hysterectomy, which put her into surgical menopause. This led her to learn about the skin changes during this time and discovered that hormones have much more of an effect on the skin than just acne. The decline of estrogen during menopause causes many other skin issues, and she decided that she wanted to help women with these changes and this evolved into including a self-care aspect, to help women deal with the many other symptoms of menopause on her blog. Alison's knowledge of the skin, body, and aromatherapy allows her to look at natural solutions and remedies for the difficult times of menopause.
Go to Episode 8 Interview With Shellie Lynn Bolyard On Her 12 Day Detox Program. Shellie is an Occupational Therapist and Lactation Counselor turned Health Coach. She has worked in the health care system for over 20 years. The same health care system failed her when looking for solutions for her chronic skin issues. After a very long time, she discovered the answers to her problems in natural health, nutrition, and plant-based medicine. She was able to transition from a cupboard full of pharmaceutical medications and ointments to one full of vitamins, supplements, and essential oils. Now she is on a mission to help you. She wants you to discover the magical healing powers of the human body. She wants you to tap into your infinite wisdom and discover the natural remedies that exist all around us. She wants you to care for your family with confidence and faith. She wants you to raise a strong, vibrant, and healthy family.
Go to Episode 9 Interview with Rose Hahn a yoga therapist and yoga/mindfulness/meditation instructor, on How Yoga Can Change Your Life, How To Get Started, How It Benefits Us, And How Those Benefits Come About. She founded the first mindfulness-based residential addiction treatment center in Texas and is currently focused on writing her blog (rosehahn.com), as well as an upcoming book titled, Plant Your Root. Rose is passionate about creating harmony and wellness in the body-heart-mind-spirit system and helping others do the same.
Social Media Platforms:
Thank you for listening and I would love to have you continue on our healthy lifestyle journey! I have interviewed 6 guest speakers so far with personal stories to inspire people on health and fitness.
Feel free to subscribe, share episodes, or leave questions or comments on the message button on the dashboard, and join our community. If you would like to be a listener supporter this support helps me to keep making great episodes and improve my podcast, which is so appreciated!
I have partnered with Shellie Lynn, a certified health coach, to launch a FREE 5-day email nutrition course that will introduce ways to improve your health and lifestyle.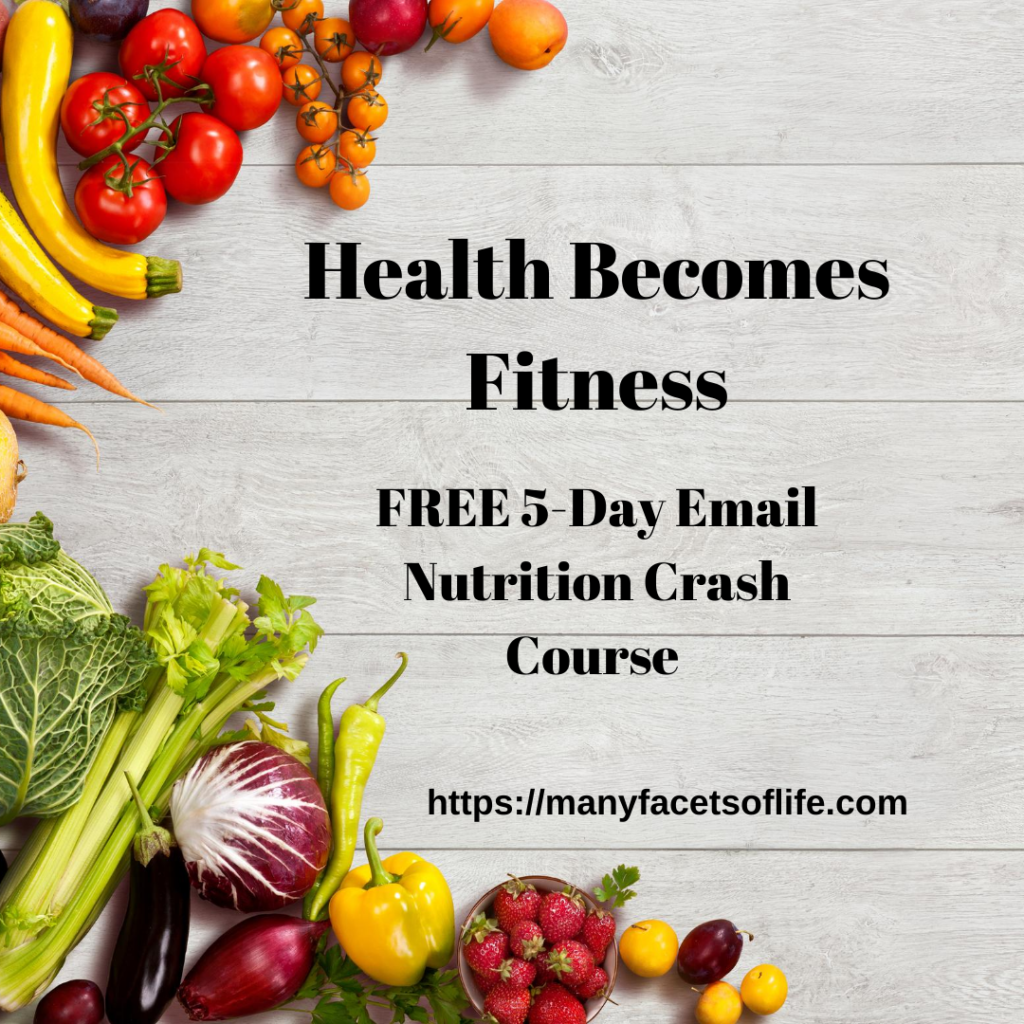 I look forward to you joining us for more interviews and information on health and fitness. Have a blessed day!
*I am not a doctor or a healthcare provider so I cannot give you advice, but can give you options. Be sure and check with your doctor before starting on a new diet or exercise regimen.