My son and I were going to the grocery store early evening, and since he was driving I decided to check Twitter, and I noticed a notification from Brenda West of "My Angels Voice" at https://myangelsvoice.com The short time my blog has been live I had started following and retweeting her posts, pinned on Pinterest, subscribing on her beautiful and inspiring blog, and did media share thread days with her on Golden Bloggerz. There is such a warmth and support from all the bloggers I have had contact with, including Brenda and that is why I couldn't believe what I was reading on her post! I felt so honored and blessed that I was chosen as a nominee by her since I am a newbie at this! Thank you, Brenda, I appreciate your belief in me and support. You are a great lady! Be sure and check out her website, her blog is amazing and heartening!
Here Are The Rules –
Thank the person who nominated you and provides a link back to their blogging site
List the Sunshine Blogger Award rules and display the logo on your site
Answer the Sunshine Blogger Award questions
Nominate 11 other bloggers and ask them 11 new questions
Notify the nominees about their nominations 
My Questions By Brenda –

When did you start your blog? I went live around the middle of June 2019
Where are you from, city, state, country? Born San Antonio, Texas
What types of books do you like to read? Murder Mysteries
What is your favorite dessert? Ice Cream
What is your favorite season? Spring, love the blossoms in California
Do you believe in miracles? Yes, they happen every day!
Rock and Roll or Country music? Rock and Roll
If you were granted three wishes…..what would they be? 1. Peace throughout the world, no more war! 2. No hunger in the world 3. People helping others in need throughout the world!
If you could turn back time, would you and why? No, we need to learn from our mistakes, it gives us character! You can't succeed without knowing failure!
What is your favorite holiday? Christmas
Cat or Dog? Which do you prefer? Both, but dogs give you that unconditional love!

The AMAZING Nominees Are…..
All mentioned above I have seen active every day when I am on Pinterest, Twitter, Media Share Threads, and they seem so gracious, and Catherine from grandlivinggrand.com was willing to help me figure out several things when I went live. I so appreciate her helping me, she was a lifesaver! They all are deserving of this nomination! Please be sure and check out their blogs, I am sure you will find them as informative and inspiring as I have!
Here are my 11 questions…..we want to get to know who you!
What is your favorite vacation spot?
What is your favorite color?
Do you like to dress professional or casual?
What is your favorite sport?
What is your favorite hobby?
What three celebrities would you like to have dinner with?
What is your favorite car?
What is one thing you would change in your life?
Live by the ocean or mountains?
What country other than the US have you visited?
If it was your last day on earth, what would you do?
Congratulations to ALL 11 nominees! You all deserve it for the amazing blogs you have created and for the compassion you feel for other bloggers and people's lives you are touching!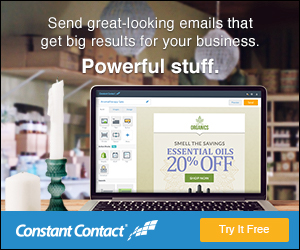 We may earn money or products from the companies mentioned in this post, at no cost to you.
#Sunshinebloggeraward #nominees #bloggers