Photo By qimono Pixabay
Updated 4/22/2021
Posts may contain affiliate links. As an Amazon Associate, we earn from qualifying purchases and collect a small commission at no cost to you. This helps my blog to keep going. Thank you! For more info, read my disclosure policy.
U.S. News analyzed data in the US to assess how well they meet American's retirement needs and expectations. Top criteria include the happiness of local residents, housing affordability, tax rates, and healthcare quality.
Here is their link with details: Best Places To Retire In The US
Here's a look at the 10 Best Places to Retire in 2021:
#1 Sarasota, Florida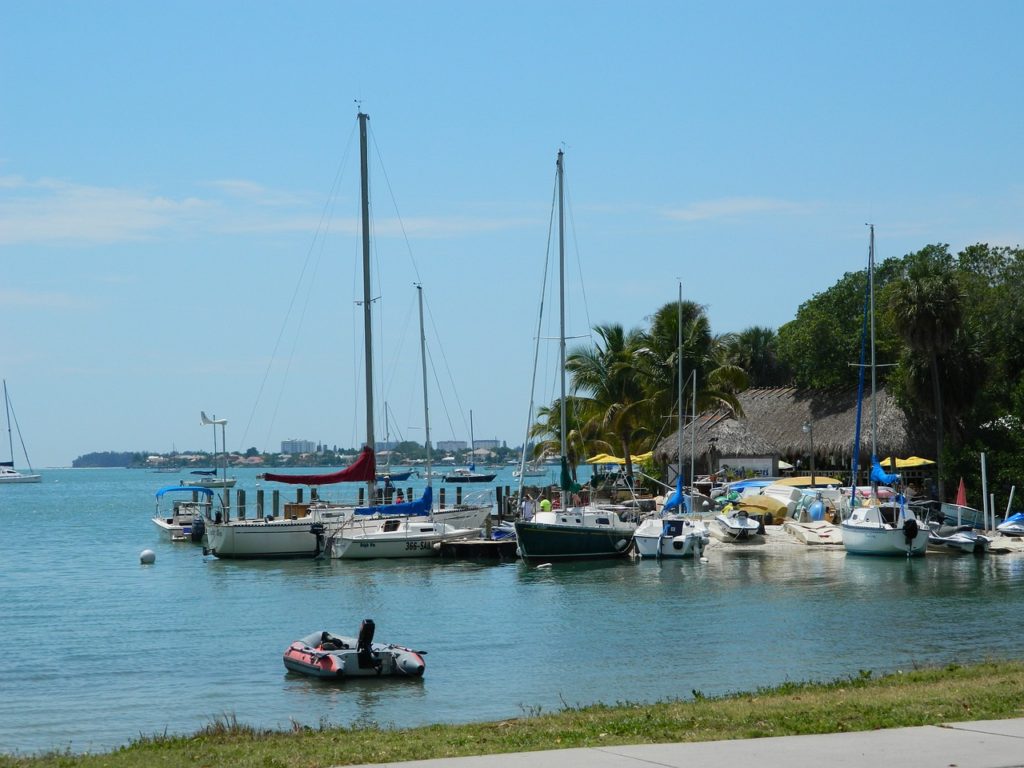 Sarasota has warm temperatures year-round, and award-winning beaches. The temperature, beaches, and cultural scene have made Sarasota a go-to place for retirees and families. This southwest Florida area, which is about an hour from Tampa and two hours from Orlando, tends to attract new residents with plenty of shopping and great places to dine.
Due to a growing population traffic congestion can be a problem, construction can be seen throughout the downtown area and tourism continues to rise. The economy is flourishing. Sarasota Link
#2 Fort Meyers, Florida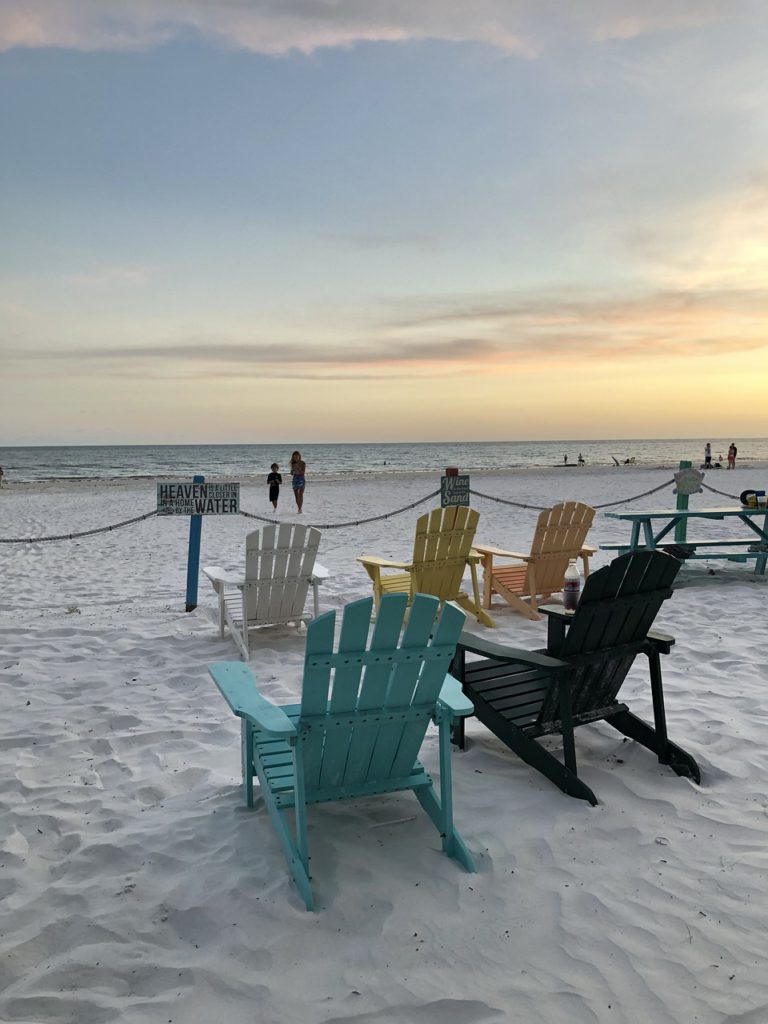 Fort Meyers is a midsize metro area alongside the Caloosahatchee River in Southwest Florida. It has a charming downtown area lined with shops and restaurants, many of which are dog-friendly. The metro area has scheduled on its calendar, museums, parades, festivals, theaters, parks, historical sites, and art galleries for your enjoyment.
A few miles away, Fort Myers Beach, Cape Coral and Sanibel Island are popular among boaters, kayakers, sailors and anglers. Fort Meyers Link
#3 Port St. Lucie, Florida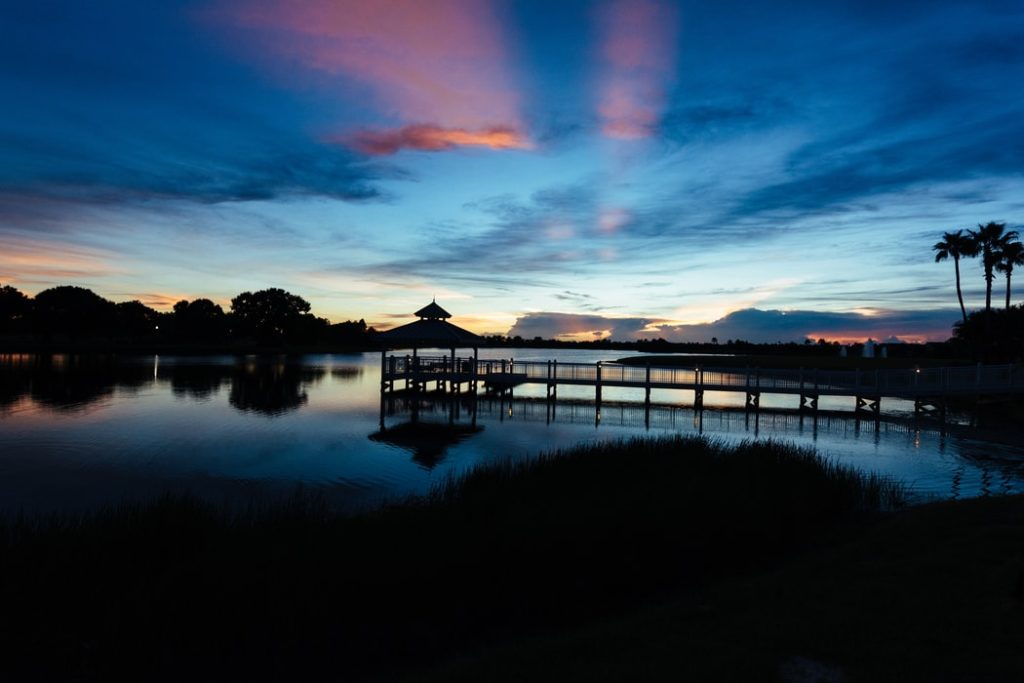 Port St. Lucie is located along Florida's Treasure Coast, about halfway between Miami and Orlando. Its clean streets and quiet neighborhoods are around green golf courses and scenic waterways. Homes are affordable to buy or rent at this time compared to other communities in Florida but could change with a projected building boom in the near future.
The St. Lucie River is used by residents for boating and fishing. A rise in occasional toxic algae blooms has affected the waterways recently. New residents will want to keep an eye on the news in the warmer months to make sure waters are safe to enjoy.
Golf, spring training games with the New York Mets, and a resort on the St. Lucie River for dinner and entertainment are some of the amenities available. Port St. Lucie Link
Many Facets Of Life is a participant in the Fyt Personal Training Affiliate Program. An affiliate advertising program that is designed to provide a means for sites to earn advertising fees by advertising and linking to findyourtrainer.com

#4 Naples, Florida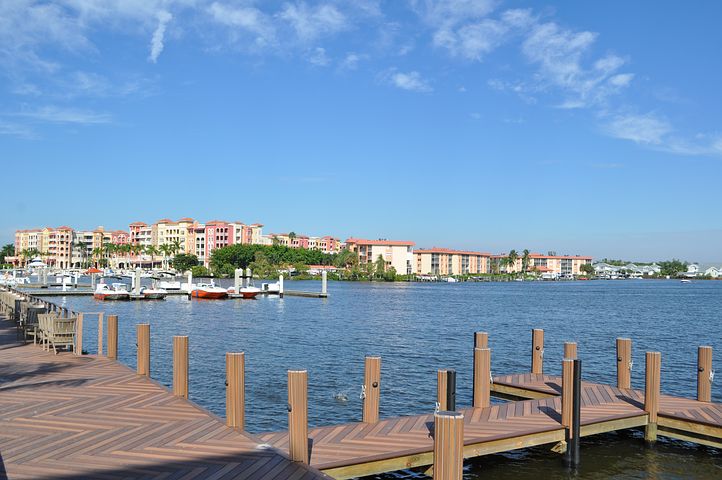 Naples is on the edges of the Everglades and the shores of the Gulf of Mexico. The greater Naples and Marco Island area has pristine beaches, golf courses, fine dining, and shopping. The sugary beaches are the main draw for many. Boaters and anglers enjoy the shores and bays. This has been a desired spot for seniors to retire. Residents from cold-weather states come to the region during the winter months to enjoy Florida's sunshine and warm weather. Collier County – and with it Naples and Marco Island – have long been desired retirement spots and continue to draw seniors
To the East, you will find swamp and wildlife on 729,000 acres at Big Cypress National Preserve where you can ride bicycles, canoes, kayaks, or walk and see the scenery. If you want to see an alligator you can get on an airboat outside of Everglades City, or on a sunset cruise along Naples' shores. The Seminole Casino Hotel provides an opportunity for residents to play games.
Continued growth and development are creating a lack of affordable homes, especially in the greater Naples and Marco Island area. The cost of living drops the closer you are to the area's rural interior. There has been a growing scene of craft breweries and pockets of dive bars, clubs, and waterside establishments. Naples Link
#5 Lancaster, Pennsylvania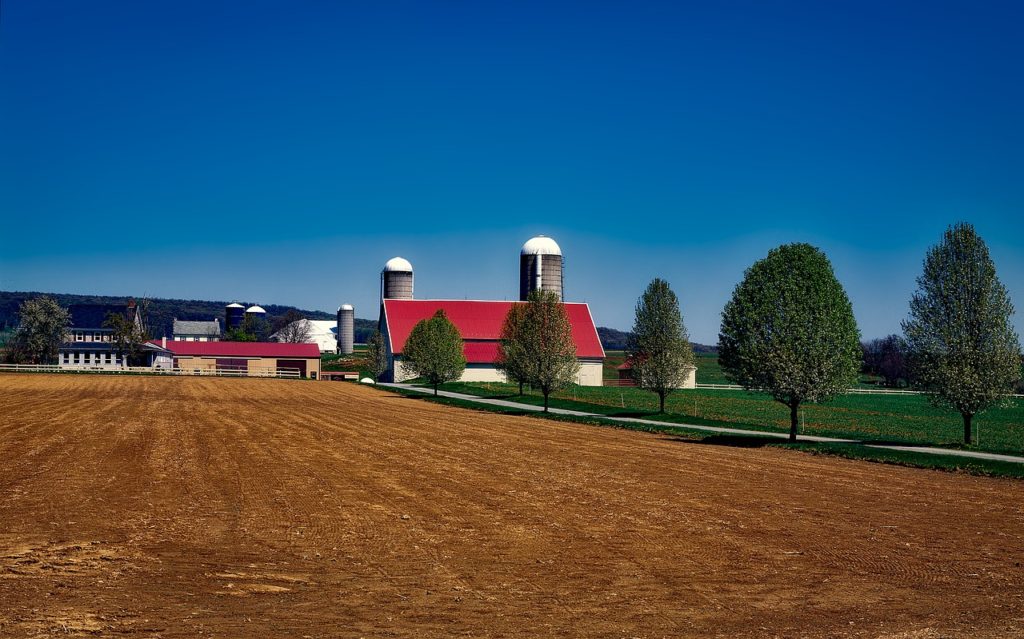 Lancaster has a unique group of inhabitants: farmers, families, college students, and young professionals. It has close-knit church communities to the coffee shop scene.
The County's rolling farmland may be a draw for residents. There is a Kellogg's plant, Mars Chocolate North America, and the world's largest chicken barbecue located there with an aroma you can't miss.
Homes are less expensive and affordable than the national median home sale price and compared to other major metro areas . Other living expenses fall in line with the national average when it comes to food, health care and trasnportation. Lancaster Link
Rest is not idleness, and to lie sometimes on the grass under trees on a summer's day, listening to the murmur of the water, or watching the clouds float across the sky, is by no means a waste of time.

J. Lubbock
#6 Ocala, Florida
There are rolling hills surrounding horse farms into the urban center of the downtown area that features Victorian-style homes with an active food scene and nightlife. You will see independent moviemakers, artisanal brewers, painters, and sculptors.
Ocala provides golfing and tennis and other activities. Silver Springs State Park has visitors come to the park to ride the famous glass-bottom boats and get a glimpse of the wildlife that inhabits the waters. The Marjorie Harris Carr Cross Florida Greenway, which features miles of walking trails, bicycle paths, and horse trails. The city also is home to theater and ballet companies and boasts its own symphony orchestra.
The median sales price for a single-family home in Ocala is below the national average. The real estate market continues to heat up, with home prices increasing steadily. Ocala Link
#7 Ann Arbor Michigan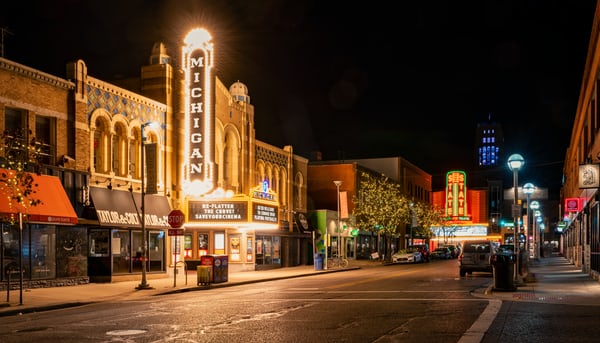 It is best known as the home of the University of Michigan, and locals here enjoy all the trappings of a stereotypical Midwestern college town: a charming, historic main street lined with bookstores, gift shops, and taverns. Aside from the university, excellent public schools, an increasingly diverse job market, a great public parks system, and low crime rates make Ann Arbor an attractive place to live for peope of all ages.
Ann Arbor features options for outdoor recreation throughout the year, from kayaking and mountain biking in warmer months to snowshoeing and ice skating in the winter. In the downtown area, you have easy access to cultural, dining, and entertainment destinations. You will find many parks that come in all shapes and sizes: playgrounds, baseball diamonds, skateparks, canoe liveries, and disc golf courses.
In the winter you will see cross-country skiers, snowshoers, and ice skaters eagerly look forward to the colder temperatures. The long Michigan winter is also a popular time for people who enjoy the indoors to explore and enjoy Ann Arbor's restaurants, its numerous craft breweries, and distilleries.
There is a growing population in the downtown area of Ann Arbor. Average housing costs in Ann Arbor compared to Detroit, MI is much higher at $379,600 while Detroit is $53,700 and in the US it is $231,200. It is noted, that Michigan drivers pay among the highest auto insurance rates in the nation. Ann Arbor Link
#8 Asheville, North Carolina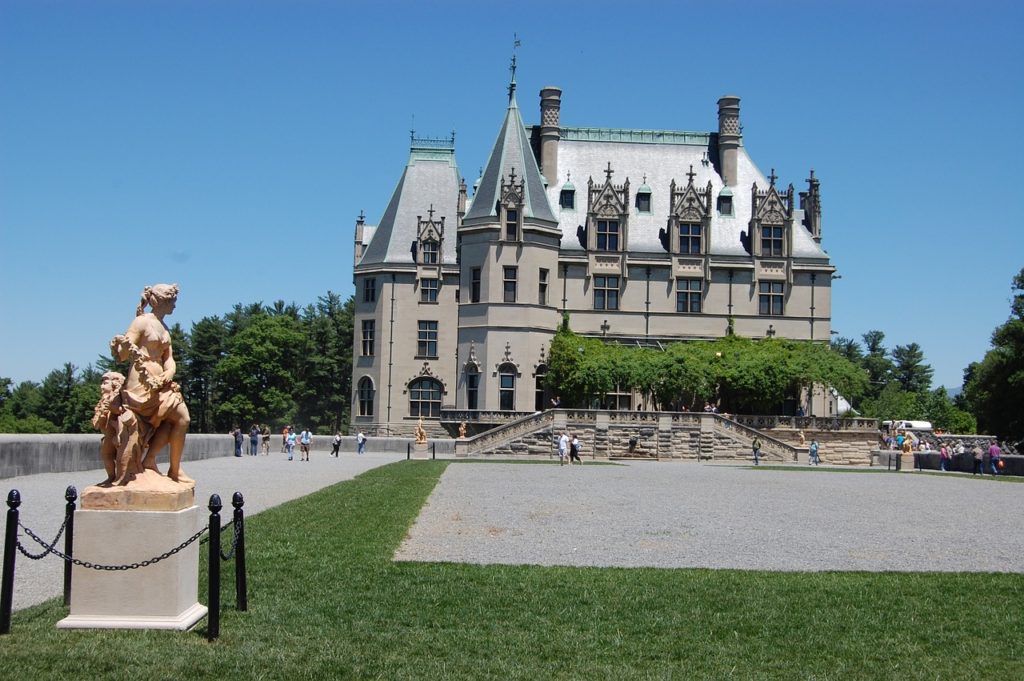 Asheville is called "The Land of the Sky". At an elevation of just over 2,000 feet, it sits along the Blue Ridge Parkway and between the Pisgah and Nantahala national forests.
Located close to the Great Smoky Mountains National Park has made it at the top of traveler's lists. There are more than 25 art galleries, studios, and museums within a half-mile of the downtown area. Musicians and performers, use the sidewalk and as a stage to perform on and public art can be seen throughout the metro area. Craft breweries and farm-to-table restaurants are abundant with welcoming hospitality.
The areas growing population has caused housing costs to rise, beating the national median home price. It has also sparked a rise in the cost of everyday expenses, including groceries, health care, and gas. Asheville Link
#9 Miami, Florida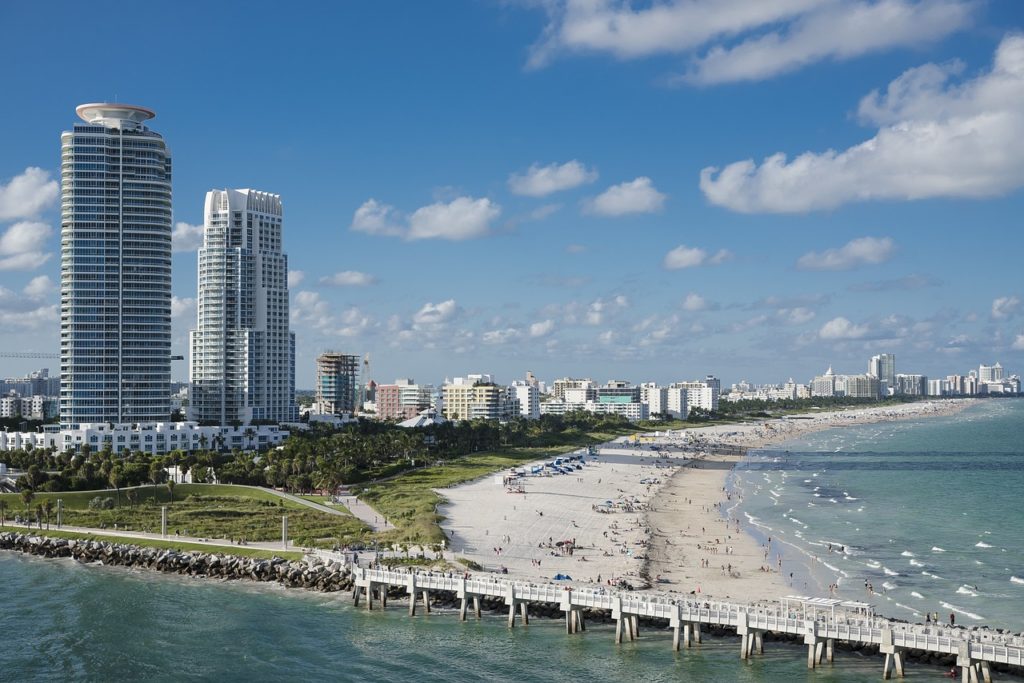 Miami is one of the most vibrant metro areas in the U.S. You can find people relaxing on the beach or enjoying nearby natural areas, including Biscayne National Park and the Everglades. Residents pass the time playing golf, deep-sea fishing, and scuba diving.
Experience the Art Basel Miami Beach art fair, as well as in the Wynwood and Design districts, along with antique stores, and craft beer bars. When the sun goes down, Miami residents enjoy nightlife all over town, from the rowdy bars of Miami Beach to the dance clubs of Little Havana.
The cost of living in Miami is slightly higher than the national average, with the most expensive investment being housing. Miami Link
#10 Melbourne, Florida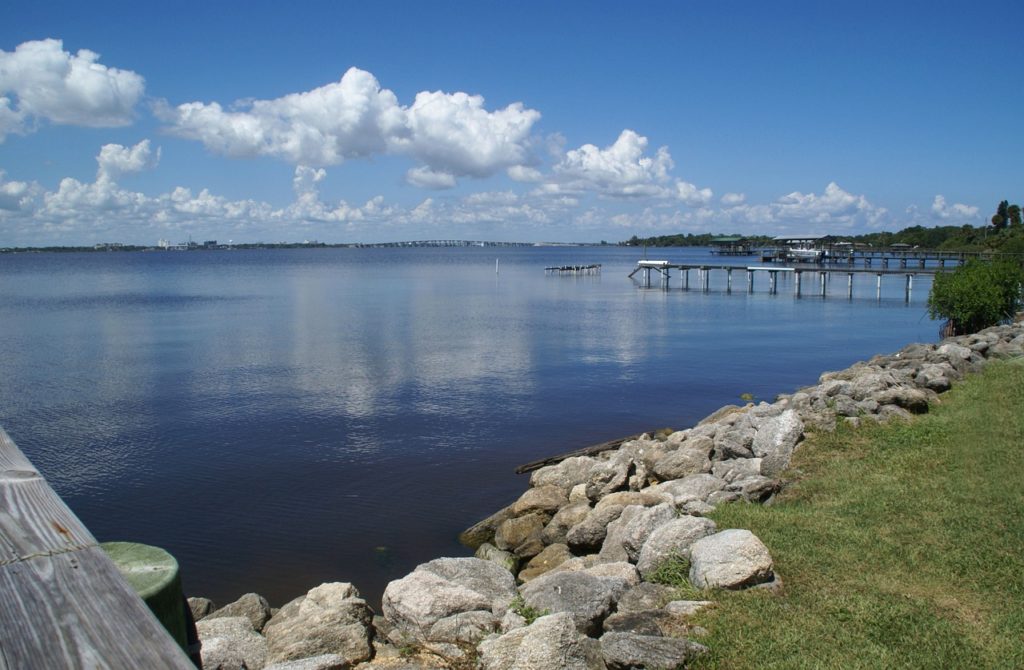 On clear days, you can see satellite launches and spacecraft containing cargo en route to the International Space Station from Cape Canaveral. Surfing, watching manatees, kayaking, boating, and fishing are all regular pastimes.
There are also plenty of outdoor recreation areas that offer hiking opportunities, such as the Viera Wetlands and the Archie Carr National Wildlife Refuge. You can go golfing on public courses like Baytree National Golf Links. Local artists sell their work and play live music on the sidewalks near the park's Rotary Band Shell.
Melbourne is just a 90-minute drive to Orlando's big attractions like Walt Disney World.
The median home sale price in Melbourne is lower than the national median. However, necessities like gas and groceries tend to be higher than average here. Melbourne Link
If you found this post informative, share it with family, friends and on social media platforms.
Here is another post you might find interesting – Learning To Live As A Retired Senior
Subscribe to my YouTube Channel
Visit my NEW podcast Health Becomes Fitness
Join my email list for my free newsletter and other posts on the right sidebar
See you soon, Denise
Posts may contain affiliate links. As an Amazon Associate, we earn from qualifying purchases and collect a small commission at no cost to you. This helps my blog to keep going. Thank you! For more info, read my disclosure policy.