Skyline view of Duluth – Photo by Canva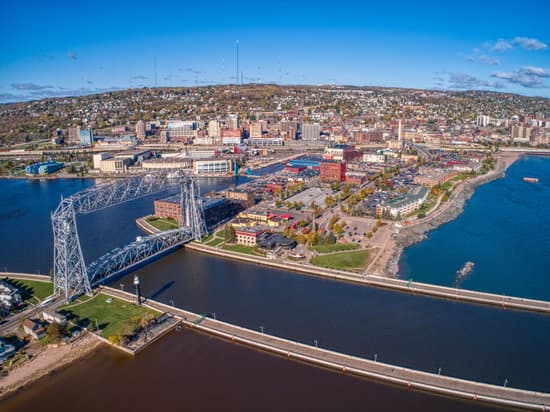 Posts may contain affiliate links. As an Amazon Associate, we earn from qualifying purchases and collect a small commission at no cost to you. This helps my blog to keep going. Thank you! For more info, read my disclosure policy.
Living in Duluth, Minnesota
My dad was in the Air Force growing up, so we moved around quite often. He was stationed in Duluth, Minnesota for 5 years, when I was starting in the 1st-grade halfway through the 6th grade.
Most of what I will be writing about is what I remember from living there. You will find dark rocks around the lake showing there was ancient volcanic activity, making Duluth quite hilly.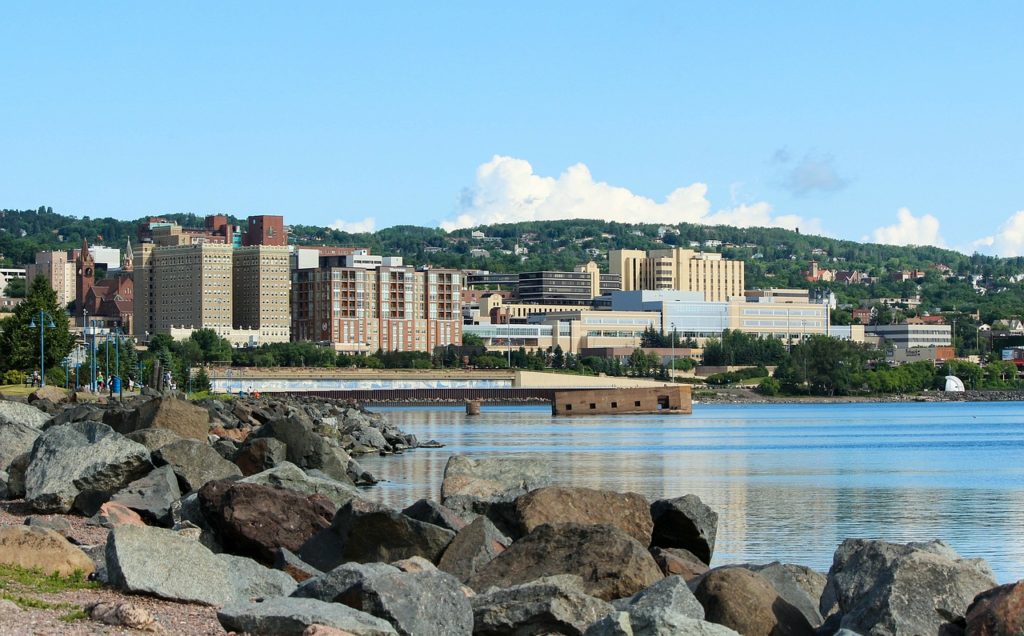 "The foreman was a short, iron-jawed man. He had once made a trip as far as Duluth. Duluth was far across the blue waters of the lake in the hills of Minnesota. A wonderful thing had happened to him there."— Ernest Hemingway
Sioux and Chippewa tribes are the first known inhabitants of the Western Lake Superior region. Duluth is the biggest inland channel in the world. I remember in the winter you could see fog over Lake Superior and hear the foghorns when the vessels went under the bridge.
The land of Minnesota was taken by force from the American Indians, and the land was cheap so the immigrant population grew in Minnesota. Norwegians settled all over the state and established the first permanent settlements in the southeast.
You will notice many landmarks, parks, and so forth that have Scandinavian names. The football team was named the Minnesota Vikings. You will see many large and beautiful Lutheran churches there as a family. We all started to attend one of the churches and were baptized.
Our dad did not have sons, so he sat all of us down when football was on and over the years we learned the game and became fans.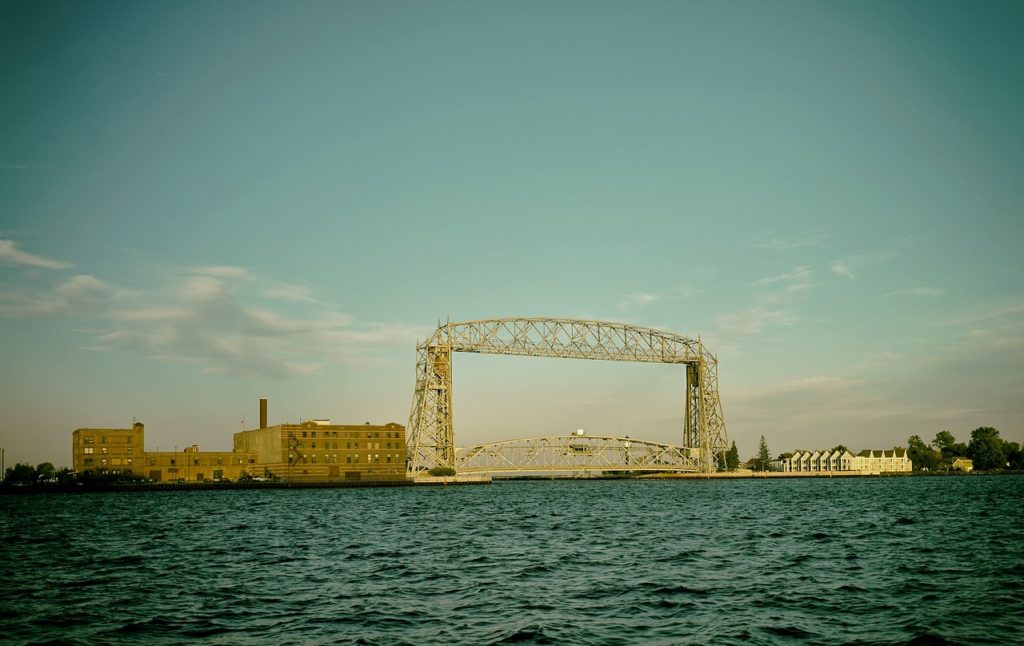 Birth of my middle sister and a water leak
I remember there was East Duluth and a West Duluth when we lived there. I see that has changed over the years. When we first lived there, I am not sure what side we were on, but we lived in a huge apartment complex across from where I went to elementary school.
My mom was pregnant with my middle sister, and she had gone into labor when the floor above us started leaking water and parts of it fell down into our apartment. I don't remember what the cause was, but it was a big mess.
I think my dad had to take us to a motel until it was fixed. Was quite an exciting way for my sister to make an entrance! She was a handful and quite active.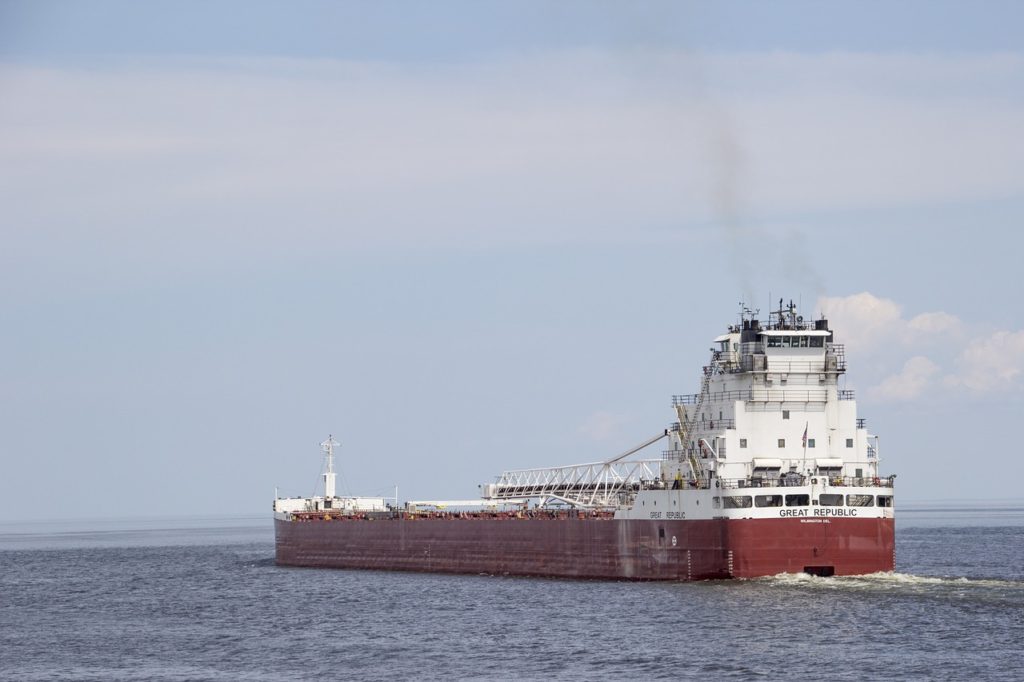 Second move
We moved into another apartment on another side of Duluth. This time we lived on the top floor. It had a balcony in the back and winding wooden stairs to take you down to a basement and out to a backyard with swings. We climbed trees and spent the whole day playing until it was dark.
It also had a laundry shoot down to the basement that my mom and the downstairs neighbor used to communicate through. There was an alley where we would ride our bikes and took a shortcut to other areas in the neighborhood.

When we moved here our parents bought a blue parakeet named "Tweetie". She loved to take baths in our hands under the faucet of the bathroom sink. We would let her out and I remember she came out of the bathroom carrying a big stream of toilet paper in her beak, and it was still attached to the roll.
I made many friends within the complex and my parents joined a bowling league with the neighbors, so they would take my sister and me and put us in the daycare center they had there. This was weekly and in a short amount of time, they had many trophies they had won.
Move to a house, another sister on the way
In a few years, we moved into a two-story house on another side of Duluth. My mom was pregnant again with my younger sister. We had a huge back yard and there were three girls in the neighborhood I became good friends with. We were always doing something together.
We would all walk to school which was about a mile away and we went on a path that took us through a wooded area. (In those days it seemed safer and we were in a group). It was a very cold walk during the winter, but we dressed warmly and went for it!
At our school in the winter, they would fill up part of the playground with water to freeze and allow us to ice skate. I had my own skates and so went often and we became pretty good skaters.
There were several hills by our house so we would bring our saucers and toboggans and spent the day going up and down the hills! We would be so cold that when we came in, our skin itched.
There was a large park, Leif Erickson Park, on the shore of the lake where people would picnic and come for events. We came here quite often in the summer.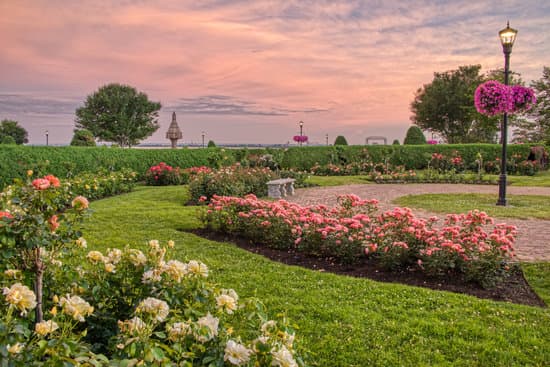 Vacations that I remember
We took a vacation to Wisconsin which is a state bordering Minnesota. Wisconsin Dells is a city in southern Wisconsin. It is filled with numerous theme parks and entertainment centers that included Noah's Ark Water Park, and Mt. Olympus Water and Theme Park.
Mirror Lake State Park, a forested reserve surrounding the lake, is known for nature trails and camping.
The other trip I enjoyed was when we went to Manitoba a province in Canada. It is so beautiful in Canada and so scenic to drive through and see the lakes, rivers, mountains, forests, and prairies.
Much of the wilderness is protected in more than 80 provincial parks, where you can go hiking, biking, canoeing, camping, and fishing.
Move to Colorado as our dad was on a tour without his family
In the middle of sixth grade, our dad was being transferred to a one-year tour on a secret mission that he was doing alone, and so we went to Colorado to live close to our grandparents until he ended his tour.
My sisters were now around 3 years old and 1 year old. We rented a house in Durango, Colorado, and I helped my mom with the girls. Our grandfather was severely injured in a hay fire, so I would babysit when Mom would go to visit him.
This was our 4th move in 5 years, and this one would end in a year when he was stationed in California for 4 years, then stationed in Cheney, Washington for 1 year and then he retired in Denver, Colorado my senior year.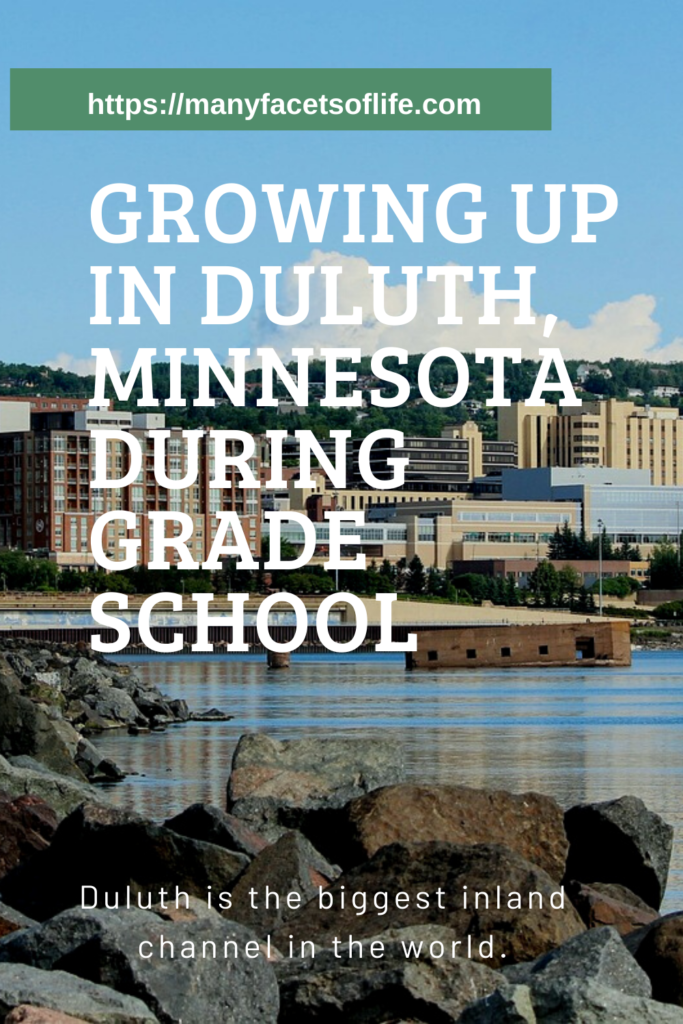 Closing thoughts
As you see my grade school years were filled with adding my sisters to the family, my parents found bowling as a pastime, I made numerous friends, we enjoyed outdoor activities, playing with Barbie, and a beauty and hair salon.
The 5 years we lived in Duluth, was the longest span that our dad was able to work and spend time with the family. I remember our time in Duluth as some of the best times in my childhood. I am thankful for that.
As we got older Dad was now working in different positions and was away from home longer and also spent two tours in Vietnam.
Once he had been in Vietnam and retired, he seemed like a lost soul and started drinking a lot. Later in life, I realized he probably had PTSD, and drinking was his way of dealing with it.
He passed about 30 years ago, with Arteriosclerosis when we were on our way to Colorado to bury our mom. Miss you Dad, but I thank you for the time in my younger years when you were able to spend time with us.
If you enjoyed this post please share it with family and friends and post a comment below in the comment section and on social media.
Here is a post on visiting Pagosa Springs, Colorado (which we call "God's country"). Pagosa Springs, Colorado…"God's Country" In The Four Corner's Region! It is a small town that many people have discovered over the years. My grandparents and other family lived there.
Subscribe to my YouTube Channel
Join my email list for my free newsletter and other posts on the right sidebar
Visit my podcast Health Becomes Fitness
See you soon, Denise
Below you will see books on Amazon about Duluth, Wisconsin Dells and Manitoba, and Saskatchewan. If you have ever thought of visiting these places or want to explore new vacation destinations, it is well worth the trip!
Posts may contain affiliate links. As an Amazon Associate, we earn from qualifying purchases and collect a small commission at no cost to you. This helps my blog to keep going. Thank you! For more info, read my disclosure policy.