Have you seen that meme going around about fixing another woman's crown on social media? There are several variations circulating, often with a challenge to tag a friend who exemplifies this spirit. Women supporting women is so important!
When growing up and attending middle school and high school girls at times, even at that age, would have an attitude. They would socialize in clicks and criticize girls in other clicks. Insecurities and jealousy seemed to fester and at times fights would break out, and they would end up in the principle's office.
Within each click, the girls would compliment each other and stand up for all the girls within the click. We didn't have social media back then, but some girls did get bullied and end up in a fight where all the girls in the other click would pick on a certain girl.
Times changed as we got older and once we graduated and were old enough to go to bars, we would be in the bathroom and make friends with other girls in there, share makeup, and shower each other with compliments.
"Be the woman who fixes another woman's crown, without telling the world that it was crooked." Unknown
Women Empowering And Encouraging Other Women
Now we will move to how women empower and encourage other women. Where they see the inner beauty and grace, are supportive and encouraging, and bring out the best in us.

When I recently became a blogger last year, I couldn't believe how supportive and encouraging other bloggers were. In the first month of blogging, they were so willing to share ideas and give you help when needed. I was so surprised to be nominated for my first award within two weeks. They become your friends and ladies you can depend on!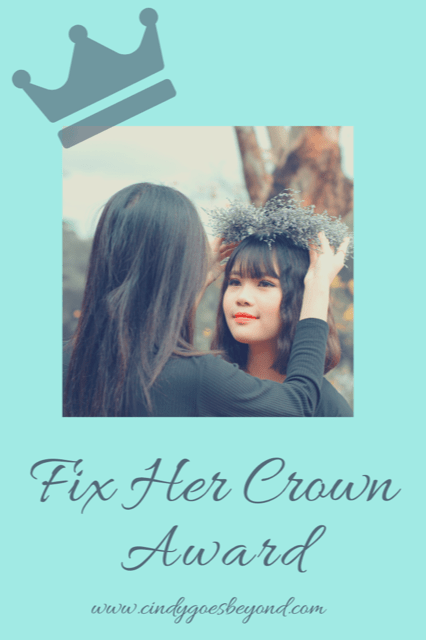 I am so thankful for Cindy, a fellow blogger, at Cindy Goes Beyond. She just created the Fix Her Crown Award to celebrate women supporting women in the blogging world. I feel so honored that she picked me as one of the nominees for this award! I am so blessed to have crossed paths with her as a fellow blogger.
She displays the importance of sisterhood, which is defined as a community of women linked by a common interest. She loves spending time with her family, and is always there for support and displays inspiration through her blog and on other social media platforms. Thank you, Cindy, for all you do for women!
Here Are The Rules
Now it's my turn to return the favor to some amazing women who inspire and motivate me daily to become the "A Better Version Of Myself". Here are the rules:
Thank the person who nominated you and link to her blog.
Copy and paste these rules to your post and please include a link to the Fix Her Crown Award post.
Post three photos of just yourself and write a short caption beneath each about why you chose that photo.
Nominate seven women for the Fix Her Crown Award, women who lend a helping hand to the woman whose crown seems too heavy, who appreciate the sister who dares to be her own glorious self, who raise strong young women, who smile at the sister journeying alone and walk alongside her for a time, who stand with the sister whose crown has been knocked off her head time after time and women who shine as their own beautifully unique selves.
Link to the blogs of the seven nominees.
My Three Photos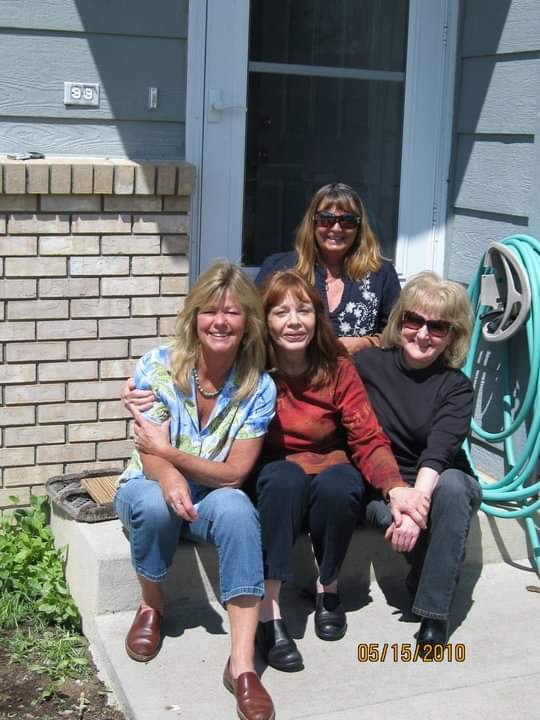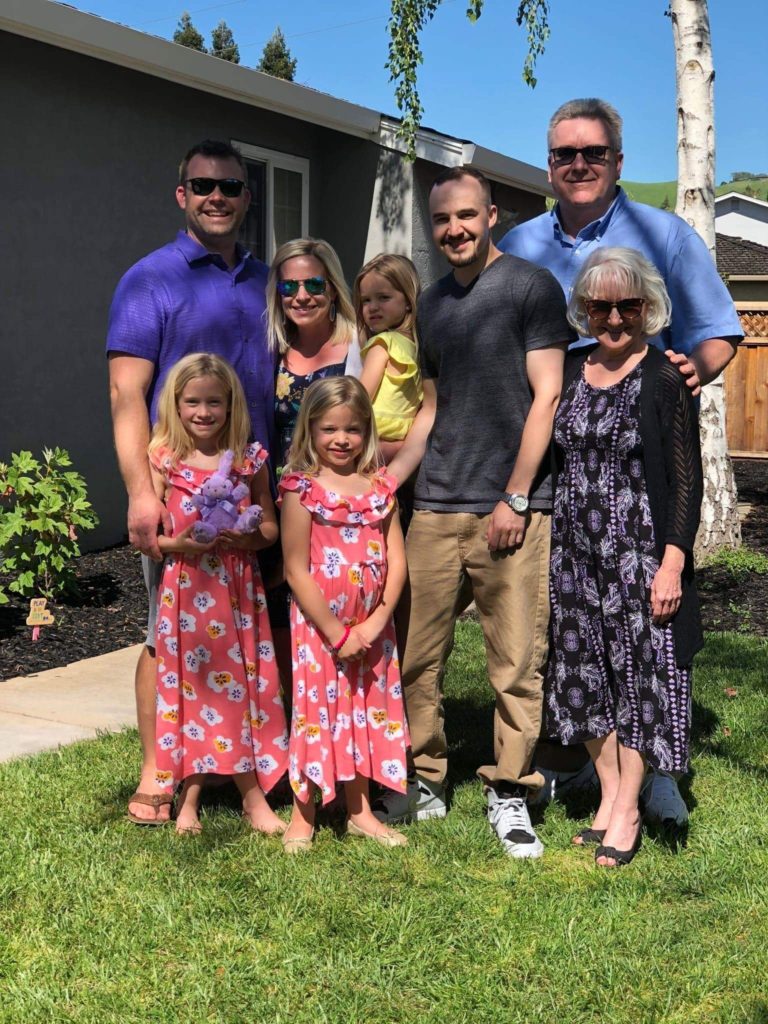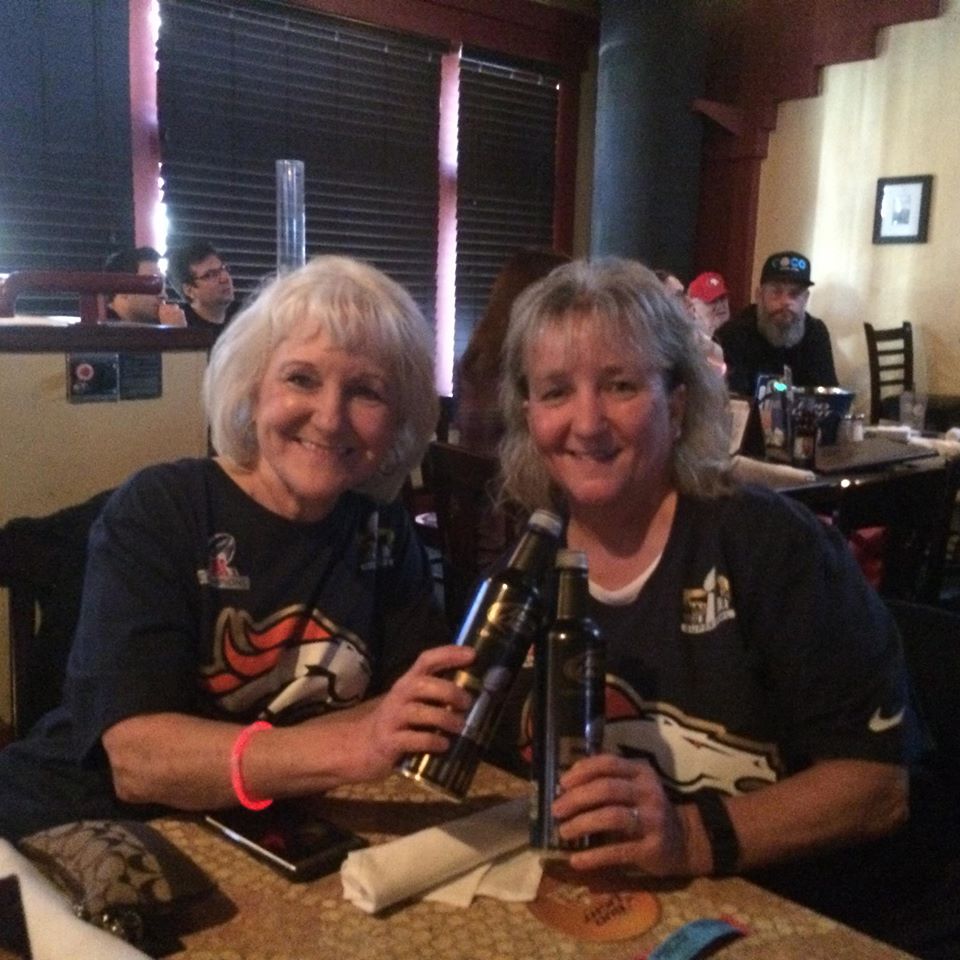 My Nominees
I've selected the bloggers linked below because they each are committed to sharing their wisdom, inspiration, positivity, and beautiful energy with others without wanting anything in return. I see them accepting, supporting, and encouraging, their sisters. I highly recommend checking out their blogs. They are not in any particular order.
Share The Love
If you've been nominated, please spread the recognition and love by nominating the women you admire. And, if you are here and not on the list, you can still consider yourself nominated too. Simply follow the rules listed above for this Fix Your Crown Award and nominate the women who are inspiring to you! Let's make the world a beautiful place by celebrating our fellow women bloggers!
Lot's of Love, Denise
#womensupportingwomen #fixhercrownaward #bloggers #inspiration #encouraging #supporting #nominated #nominee #photos #rules #women