Photo By Unsplash
Posts may contain affiliate links. As an Amazon Associate, we earn from qualifying purchases and collect a small commission at no cost to you. This helps my blog to keep going. Thank you! For more info, read my disclosure policy.
Graduated From College To On The Streets Doing Heroin And Meth, A Mom You Feel Helpless!
Now you have seen my son's journey up through high school. He did go on to college and graduate, but his addiction got worse. I had moved up to Sacramento, and so he was living with his dad now, who was in a band where there was lots of partying, and my son saw this as a "normal" way of life.
We didn't know he was an addict yet, but he found alcohol and loved it! The thing was he became like Jekyll and Hyde, and a very dark side came out when he drank. He was not abiding by my ex-husband's rules and was getting in trouble with the law, where he was getting paranoid and the police were called to his home.
He kicked him out on the streets, where he went from friend's house to friend's house, and eventually on the streets, where he started doing heroin and meth. He overdosed several times and had to be revived. He couldn't keep a job and was burning bridges along the way.
As a mom, knowing he was on the streets and exposed to possible danger, dwelled on my mind! I felt helpless, but prayed as I have never prayed before, that God keeps him safe! I did not want that phone call that all parents dread!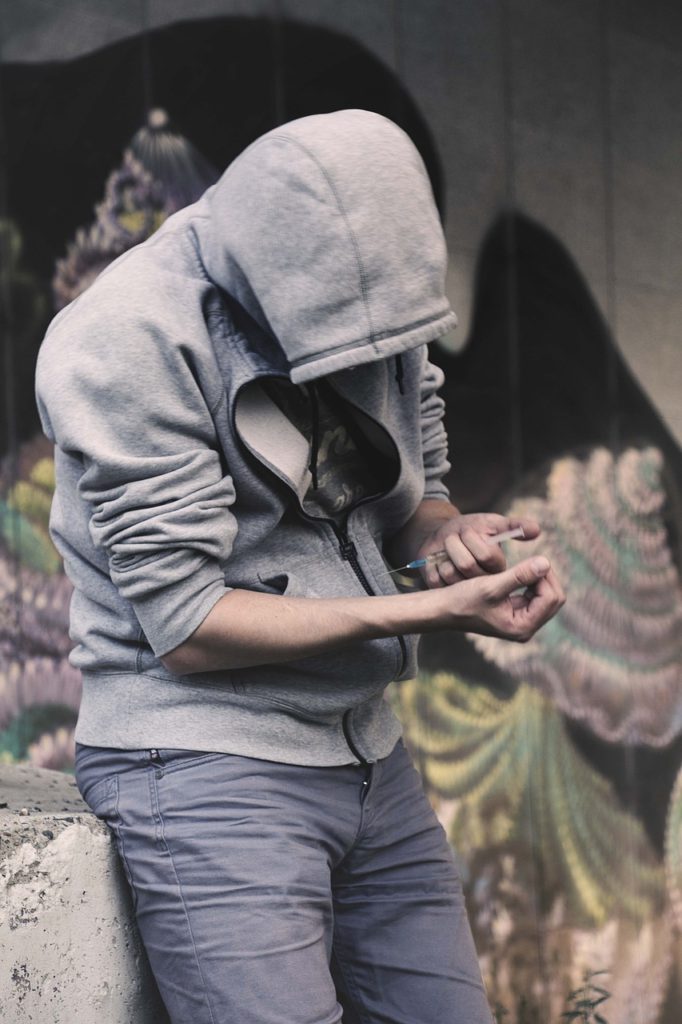 Admitted He Was An Addict, Went Into Rehab, Clean And Sober Almost 3 Years, On Pain Pills From An Accident, And Ended Back On The Streets Again! Trying "Tough Love"!
He still would not acknowledge that he was an addict, but when he was almost 30 he finally admitted that and went into a free Christian rehab. For years he went from rehab to rehab, to the streets. I found a place in Sacramento, Teen Challenge, that was a reputable Christian rehab program, and he agreed to enter this facility.

Disclaimer Policy – Many Facets Of Life is a participant in the Fyt Personal Training Affiliate Program. An affiliate advertising program that is designed to provide a means for sites to earn advertising fees by advertising and linking to findyourtrainer.com
There was a waiting list, so he stayed with us until there was an opening. After 1 week with us, while we were at work he decided to go for a walk, which took him to a convenience store where he got drunk and was mugged, hit in the head, and his bag was stolen with his wallet, phone and important papers.
He was not at the house when we got home from work, so my younger son and I went looking for him until it was almost dark but decided to go back home and see if he was there. He was, and that is when we found out about the mugging.
I was so angry and told him to sleep it off. After about 4 months he had time to detox and get into the facility, where he became clean and sober for almost 3 years. He was working and things were going well until he was in an accident and was hospitalized.
He took the pain pills and became addicted, so he lost his job and ended up on the streets again. Things got worse, and he ended up getting a DUI that cost him a lot of money! God was with him again, as he was lucky to be alive! With advice from my family and friends, I decided to do "tough love" and tell him it is up to him to get back to sobriety.
I know there are so many people and families out there affected by addiction, and how it can tear families apart. If you or someone you know is a recovered addict or family member, please share your story on your road to recovery.
Update: For a little over a month, my son finally after lots of prayers decided it was time to check himself into a St. Joseph's Behavioral Center in Manteca, CA., as paranoia was consuming his life, and he was feeling suicidal. They tested him for numerous behavioral evaluations and put him on appropriate medications and continue to evaluate and adjust the medication to what will work for him.
He seems like my old son who when he is clean and sober, is a very caring and giving person, who would give you the shirt off his back. He loves the facility and people there, and has not seemed this positive in YEARS!
He is taking some classes for the next few weeks, and then they will try to help find him a facility to go to, in order to finish his road to recovery! I love him and with God's guidance, I hope he finds peace and the strength to find LIFE fulfilling, instead of turning to drugs and alcohol. God Bless!
His goodbye letter to addiction
I am including a Goodbye Letter ( To Addiction) that he just wrote while in the Evaluation Center:
"Dearly departed; (drugs & alcohol) – The time has come to say to you. The damage is done through and through. In the beginning, you lured me in, and I usually gave in, time and time again. We've shared many good and bad times together, and no matter what, I still thought you'd make life better. However, you led me astray more often than not. In your deceptive web of lies, I was caught. You attempted to keep me down…made me feel hopeless, lost and bound. From the start, your intention was to steal, kill and destroy… my health, ambition, purpose, and joy. You make me think you were here to help, but you made me lose my entire sense of self. Even though you think you're really smooth, I have come to realize how you've distorted the truth. From here on now, when you plan your sneak attack, you won't take me down again, for the Lord has my back. Goodby dearly departed, I must bid you adieu…we've had quite an experience together, but now we're through! Signing off unregretfully, a new creation in Christ Jesus!"
You will see books below on the road to recovery, that might be helpful!
Posts may contain affiliate links. As an Amazon Associate, we earn from qualifying purchases and collect a small commission at no cost to you. This helps my blog to keep going. Thank you! For more info, read my disclosure policy.
#addiction #heroin #meth #recovery #rehab #paranoia #suicidal #medication