Photo by TerriC Pixabay
Posts may contain affiliate links. As an Amazon Associate, we earn from qualifying purchases and collect a small commission at no cost to you. For more info, read my disclosure policy.
Popular recipes for the holidays
The holidays are here again and we are all looking for new tasty recipes to try and share with family and friends. Many of you know that I am a vegetarian and I stay away from sweet treats, but my family has not joined me as of yet. I am trying to wean them away from the bad stuff, but in the meantime, these are recipes that have been popular throughout the years. Enjoy!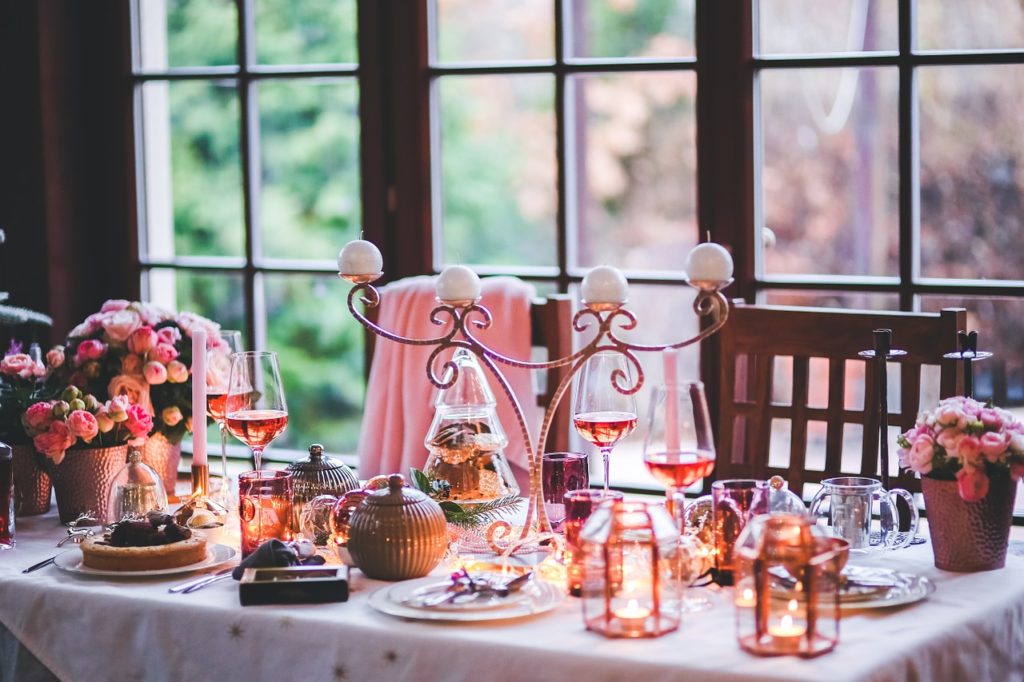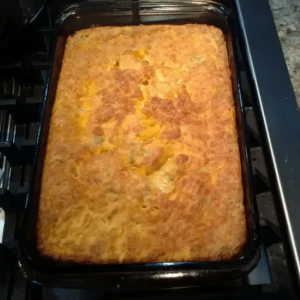 Baked Egg Casserole
I worked with a lady who brought this in for a potluck. It is an easy recipe to make, and my family looks forward to this every holiday.
Ingredients
10

eggs

½

cup

flour

1

tsp

baking powder

½

tsp

salt

1

pint

small-curd cottage cheese

1

lb.

Monterey Jack cheese or Colby Jack (shredded)

2

4 oz. cans

diced green chiles (8 oz. total)

½

cup

melted butter
Instructions
Preheat the oven to 350 degrees.

Use a little bit of melted butter to grease a 9 X 13 glass baking dish.

In a large bowl, beat eggs until light.

Add flour, baking powder, salt, cheese, and melted butter.

Blend together well and then stir in green chiles.

Pour into a well-buttered baking dish and bake for 35 minutes.

Use a toothpick to check if done, so it comes out clean. DO NOT allow it to get dry.

Let cool for a while and then slice into squares and remove with a spatula. Put on a serving plate to serve.

You can store them in the refrigerator and wrap in foil and warm them in a 350-degree oven and serve them if you take them for a dish at a Christmas party, or potluck at work.

Depending on how big you slice the squares, you should be able to get at least 2 dozen squares.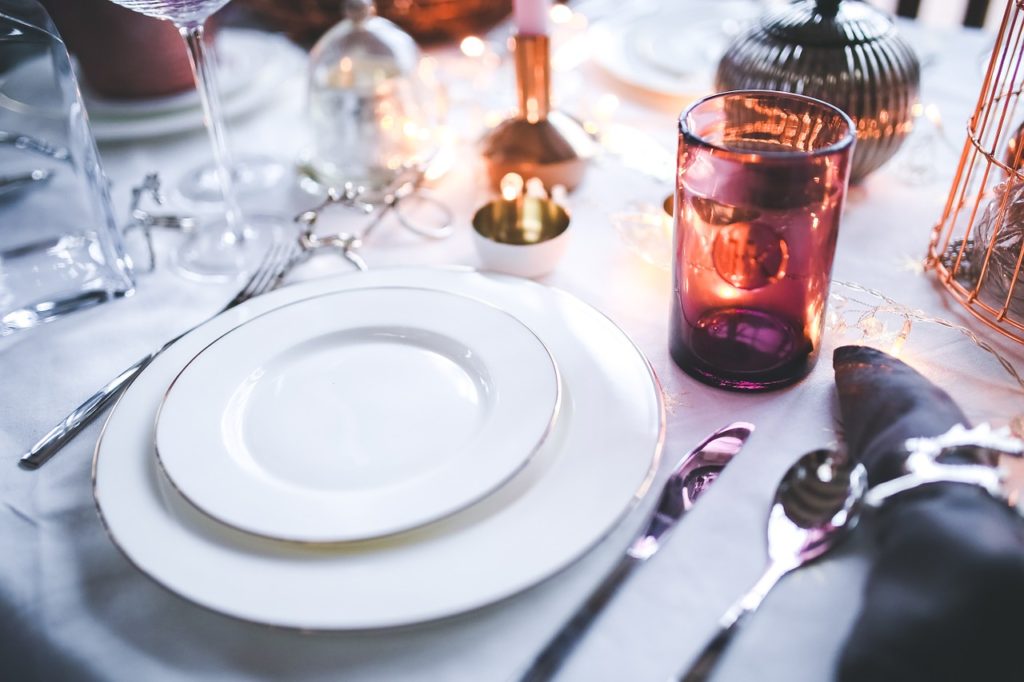 Chile and cheese rollups
This is another recipe I got from a co-worker. It is so easy to make and if you are taking these to someone's house or work, you can slice them when you arrive there. This appetizer has always been a hit too! I make these at Thanksgiving and Christmas and prepare them ahead so all you have to do is slice them. It gives them something to eat before the big meal.
Ingredients:
4 oz. of cream cheese, softened
1 cup shredded cheddar or Colby Jack cheese (I add a little more than the one cup myself, it is a personal preference)
1 4 oz. can of Ortega diced green chiles (mild)
1/2 cup sliced green onions
1/2 cup chopped or diced olives
4 6-inch flour tortillas ( I usually am able to make 6)
Instructions:
In a medium-sized bowl, blend cheeses, chiles, green onions, and olives.
Spread 1/2 cup cheese mixture on each tortilla and spread all the way to the end of each tortilla.
Roll up each tortilla jelly-roll fashion.
Wrap each roll with plastic wrap and chill for at least 1 hour.
Cut each roll into 10 to 12 1/2 inch thick slices. Place on a platter to serve, with salsa if desired.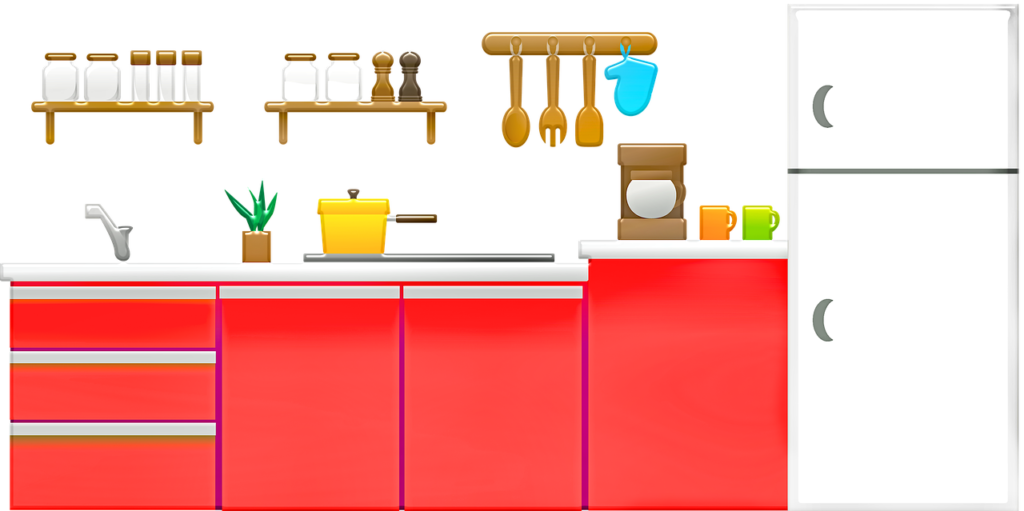 "Mankind is a great, an immense family… This is proved by what we feel in our hearts at Christmas." ― Pope John XXIII
Ham bread loaf
This is a recipe my mom gave me. It is another popular and easy appetizer to serve during the holiday season.

Ingredients:
1 cup chopped ham
6 oz. of cream cheese, softened
1-pint sour cream
1 cup shredded cheddar cheese
1 4 oz. can dice green chiles (mild)
1 teaspoon Worcestershire sauce
1/4 cup green onions
1 round French or Sourdough loaf of bread
Instructions:
Cut a circular lid out of the top of a round French or Sourdough loaf of bread.
Set the lid aside and dig out the bread inside the loaf, and put these pieces of bread on the side to dip.
Put all ingredients in a bowl and mix thoroughly.
Pour into the loaf and place the lid on top.
Cover with foil and cook for 1 hour at 350 degrees.
If going to someone's home you can prepare this and wait until you get there before you put it in the oven, if you know the oven will be available, otherwise warm at home and keep the foil on to keep it warm.
You can buy extra bread pieces to bring with you and once the dip is gone, you can break up the bread for people to eat.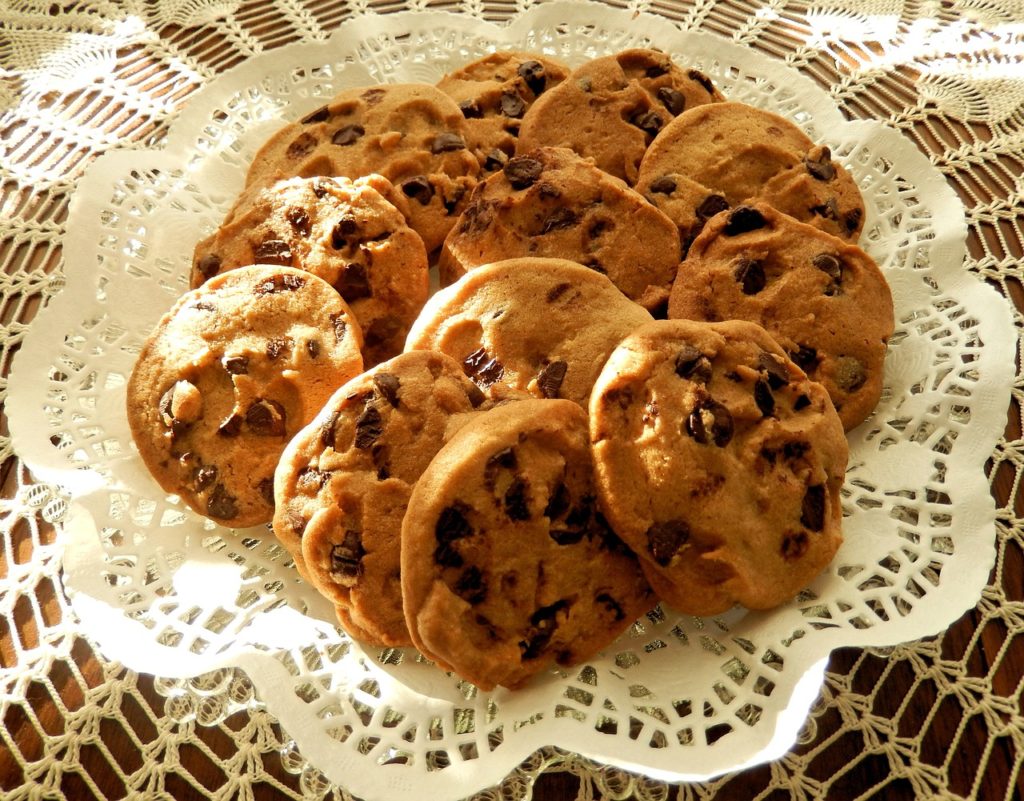 Peanut butter chocolate chip cookies
This is a recipe I have had since 1982 from a friend of mine. These cookies are tasty and moist with peanut butter added. My family loves cookies and I love sharing the recipe.
Ingredients:
1 1/4 cups flour
3/4 teaspoon baking soda
1/2 teaspoon baking powder
1/4 teaspoon salt
1/2 cup butter, softened
1/2 cup sugar
1/2 cup brown sugar
1/2 teaspoon vanilla
5 Tablespoons milk
1 egg
1 package of chocolate chips
Instructions:
Preheat the oven to 375 degrees.
In a small bowl combine: flour, baking soda, baking powder, and salt. In a large bowl combine: peanut butter, butter, sugar, brown sugar, and vanilla.
Beat until creamy.
Beat in milk and egg.
Gradually add in flour mixture, and mix well. Stir in chocolate chips.
Drop by tablespoons on ungreased cookie sheets or use parchment paper.
BAKE 10 to 12 minutes. Cool at a couple of minutes before removing. Makes about 4 dozen 2 1/4 " cookies.
I hope you try and love these recipes as much as we do! May you and your families have a Merry Christmas and a Blessed New Year!!
If you found this post interesting and informative, please share it with family and friends.
See you soon, Denise
Here is another post 8 Healthy and Safe Ways to Celebrate the New Year.
Subscribe to my YouTube Channel
Join my email list for my free newsletter and other posts on the right sidebar.
Visit my NEW podcast Health Becomes Fitness
Here are some great cookbooks you can get from Amazon for Christmas baking.
Posts may contain affiliate links. As an Amazon Associate, we earn from qualifying purchases and collect a small commission at no cost to you. For more info, read my disclosure policy.